Introducing A Girl Called Ruth
A few months ago a brand new Welsh singer - A Girl Called Ruth - started following BBC Wales Music on Twitter. I try to listen to the music made by our followers, especially if I've not yet heard of them.
Very occasionally, the music I encounter on those listens make me sit up and pay attention - sometimes it's passion, sometimes it's virtuoso musicianship and sometimes it's a sense that someone really, really should be putting this stuff out.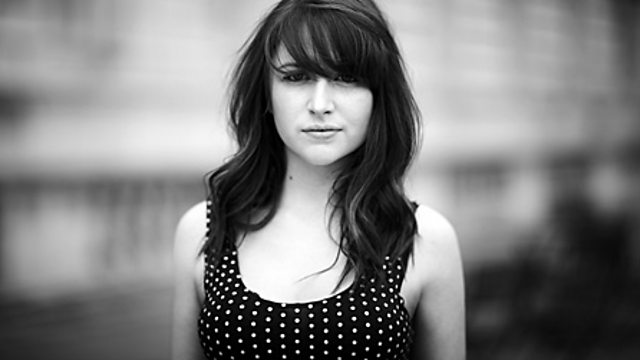 A Called Called Ruth. Photo: Shaun James Cox
A Girl Called Ruth was one such artist: listening to her Soundcloud tracks I was struck by the clarity of her production, the big melodic hooks and a kind-of Suzanne Vega-meets-Edie Brickell-meets-post-Gaga-pop sensibility.
As such, she's a far more straight-down-the-line pop proposition even than Marina And The Diamonds or Florence And The Machine.
It came as no surprise to learn, therefore, that Ruth's journey from her native Conwy to London came alongside a deal with a decent management set-up. She's looked after by Diane Wagg of Deluxxe Management and Jake McNeill of Kutt Management, who together also look after Scouting For Girls.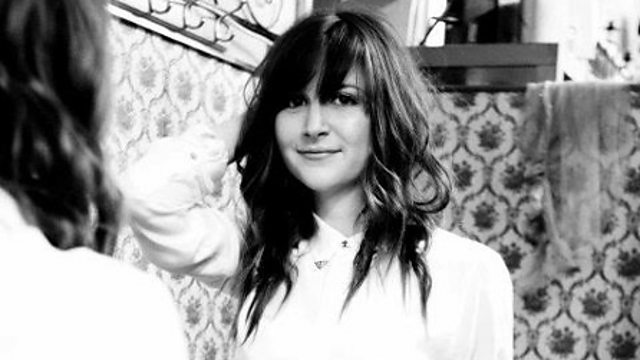 A Girl Called Ruth. Photo: Andy Willsher
Wagg's background includes management of the likes of Republica, Beth Orton and Mike Scott (The Waterboys), while she has another Welsh connection: she worked as director of record producer Tony Visconti's group of companies, and of course he was once Mr Mary Hopkin.
Ruth says of her first contact with McNeill: "He emailed me one morning telling me all about himself and his background and how himself and his business partner Diane were were looking for a new artist to manage and came across me on Star Now (a profile I set up to feel like I was trying to pursue my dream while doing an office job).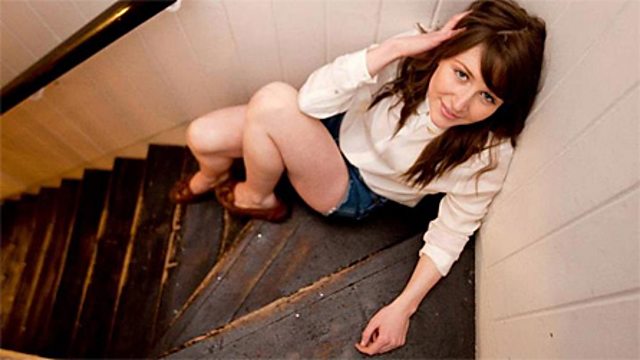 A Girl Called Ruth. Photo: Andy Willsher
"So we exchanged information and spoke on the phone that evening. Instantly I felt like someone really understood my passion for my music and what I'm about. He just instantly got me! He was so passionate and didn't want to change anything about my music or me which I loved.
"He understood that I had no idea about the industry and that I kept my talent hidden away as I lacked confidence. But that didn't make him doubt me at all. Once I got off the phone I knew this was the start of something massive."
It'll be interesting to see if, with this kind of representation, A Girl Called Ruth can follow in the footsteps of other recent solo singer-songwriters onto the airwaves and mp3 players of the nation. She certainly has more commercial potential than any new Welsh singer I've heard since the aforementioned Marina.
Here's the video for her forthcoming début single, You I See, out on 6 August:
"I'm currently booking and performing shows around London which is awesome fun," says Ruth. "As well as that I'm working the open mic circuit in London. It's great for confidence-building and improving your performance, which I needed as when I was starting out I spent most of my performance staring at the ground. You can check out my Twitter, Facebook or website for all information about upcoming shows and open mics I'll be doing. Come along and say hi!
"My album is due to be released next spring, following another two single releases. I can't believe it I'm finally releasing my single. If you told me a year ago that I'd be living in London, making a music video and releasing a single I'd have said 'pull the other one, now help me take this food to table nine'. I just thought it would always remain a dream. I can't believe that dream is actually coming true!"
In related news, an old friend of mine, Michael Shankleman - aka producer Young Favourite - has applied his beats magic to You I See. I asked him about A Girl Called Ruth.
"I get a kick from hearing a new artist before anyone else and I predict that very soon a hell of a lot more people are going to get a kick from A Girl Called Ruth," he said. "I don't think she knows quite how good she is, which is one of the best things you can say about a new artist.
"Pop music can be incredible. If you can write a song that connects with 10 million people then in my eyes you're a genius and I want to know your darkest pop secrets."
Mike, who's remixed for artists such as Rizzle Kicks, Don Broco, Pete Lawrie and Young Guns, explained: "The remix offers have started to come in, but I've been trying to concentrate on making my own little tunes. That was until I heard A Girl Called Ruth's music.
"I then made it my mission to get in touch with her and harangue her until she sent me the parts for her single. I don't think I did too much to the song in the end but it was a total pleasure to work on.
"Hopefully I'll have some of my own tunes out by the end of the summer, but knowing me that could quite easily turn into next summer. As they say, watch this space."
Listen to the Young Favourite remix here:
What do you think of A Girl Called Ruth? Feel free to comment! If you want to have your say, on this or any other BBC blog, you will need to sign in to your BBC iD account. If you don't have a BBC iD account, you can register here - it'll allow you to contribute to a range of BBC sites and services using a single login.
Need some assistance? Read about BBC iD, or get some help with registering.