Vale of Glamorgan Artists' exhibition at Dyffryn Gardens
Fancy a free weekend activity that combines a leisurely stroll through some of the most picturesque gardens in south Wales, with the chance to view a collection of new artwork?
Well Bob's your uncle, so to speak, thanks to the Open Doors Weekend at Dyffryn Gardens and Arboretum this weekend - who are hosting a new exhibition by the Vale of Glamorgan Artists (VOGA).
Dyffryn has inspired the group of artists during a year-long project that began in August 2009, following an open invitation to VOGA to work at the house and gardens for a year.
The results of the project will now go on show from tomorrow, with a diverse offering of art works on display. Eileen Allan, Eve Hart, Kay Keogh, Shirley Anne Owen, Paul Baker and Ann Townson are all showing paintings; Gwyn Price and Mel Forse will exhibit sculptures, while Teresa Bridger, Susan Edwards, Peter Moulding, Sue Roberts and Bernard van Lierop will show prints, including photography.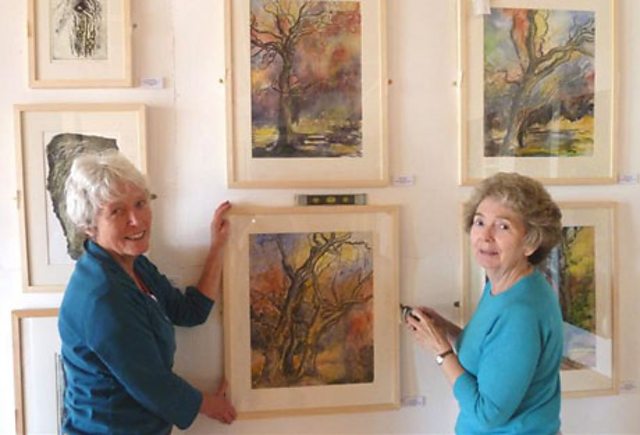 Susan Edwards, assisted by fellow artist Ann Townson, hangs her prints and paintings of some ancient oaks in the Dyffryn Arboretum
Paul Baker, Chairman of VOGA, said: "We are very grateful to curator Gerry Donovan for inviting us to work at Dyffryn. We have enjoyed every support from the management and staff throughout the year."
Dyffryn Gardens will be waiving their admission fee this weekend as part of the European Heritage Open Doors Scheme, giving people the opportunity to explore the wonderful gardens free of charge.
Whether it's a quick stroll around the arboretum or a leisurely picnic in the grounds, this is an ideal chance to visit. Additional activities over the open weekend include an antiques fair, a solar viewing with Cardiff Astronomical Society and on Sunday, an unusual plant fair.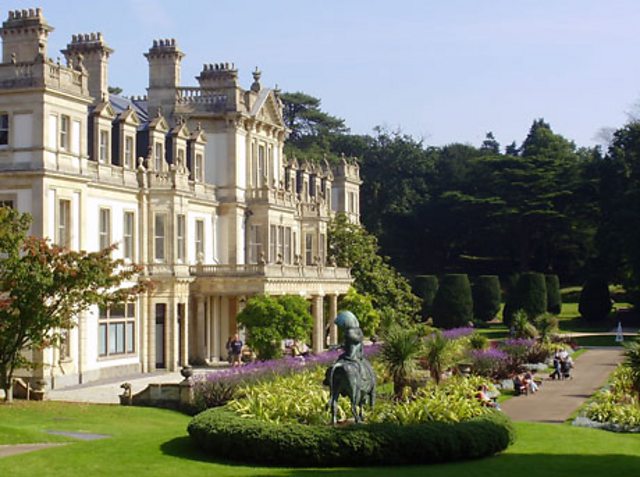 Dyffryn House and Gardens. Photo: Vale of Glamorgan Council
The Vale of Glamorgan Artists exhibition, A year in Dyffryn - work in progress, runs at Dyffryn Gardens from Saturday 11 September to Sunday 10 October 2010.
Please note, free admission to Dyffryn Gardens will be granted on 11 and 12 September only, as part of the Open Doors 2010 initiative. Visit the Dyffryn Gardens website for further information on opening times, and browse the Vale of Glamorgan Artists website for a taste of what you can expect at the exhibition.
Feel free to comment! If you want to have your say, on this or any other BBC blog, you will need to sign in to your BBC iD account. If you don't have a BBC iD account, you can register here - it'll allow you to contribute to a range of BBC sites and services using a single login.
Need some assistance? Read about BBC iD, or get some help with registering.