Barmouth and the Panorama route
I've been busy walking again this week for my new Weatherman Walking series - this time around the delightful seaside town of
Barmouth
.
I've never stopped here before and have always by-passed it on my way to other walking destinations but it's well worth a visit and has some great walking routes, especially in autumn when it's a little quieter.
Amazing sunset over Barmouth: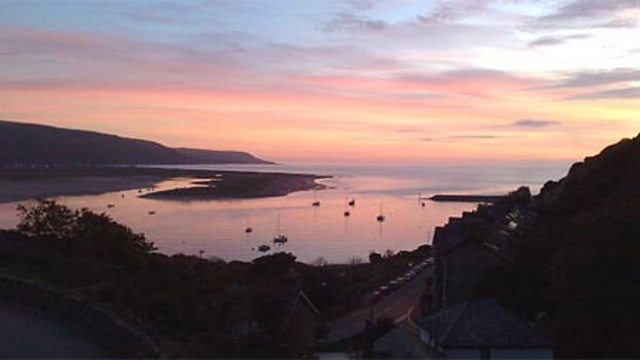 The crew and I started off in Barmouth by visiting an old round house. I'd not encountered one of these before but apparently they were used as the town's temporary jail for trouble makers and drunks to be kept in. Women were held on one side and men on the other but I'm not sure how much room they had, looking at it from the outside!

A roundhouse: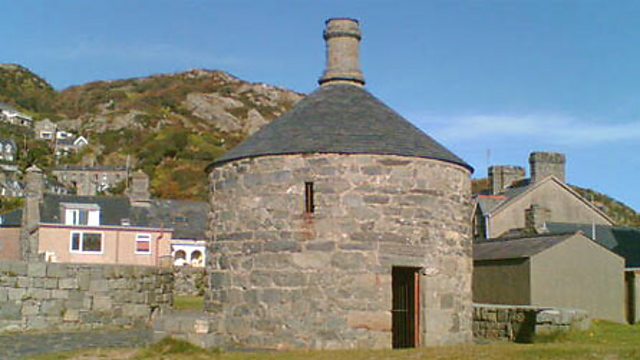 Moving on from here, we trekked up a narrow trail to visit John Ruskin's old cottages.
John Ruskin was an English art critic and social thinker
who founded a small community here.
Next stop was Dinas Oleu - a distinctive gorse covered headland whose name means 'fortress of light' in Welsh. This area of land was the first piece of land
ever
given to the National Trust by a Mrs Fanny Talbot in 1895!
We then joined up with the 'Panorama Walk' with it's fantastic views, especially on such a warm, clear day.
We could see right across the Mawddach Estuary to Cadair Idris in the distance at the Southern end of the Snowdonia National Park.
From here we walked along an old drovers track to Cerrig Arthur where there's an ancient stone circle dating back to Megalithic times.
Apparently there were once plans to build here a church here but the stones kept falling over and workmen heard strange voices so the project was abandoned and the church erected elsewhere...
We then walked alongside the old Bontddu goldmines where gold for royal wedding rings was once mined but sadly I didn't have time to stop and dig!
Penmaenpool toll bridge: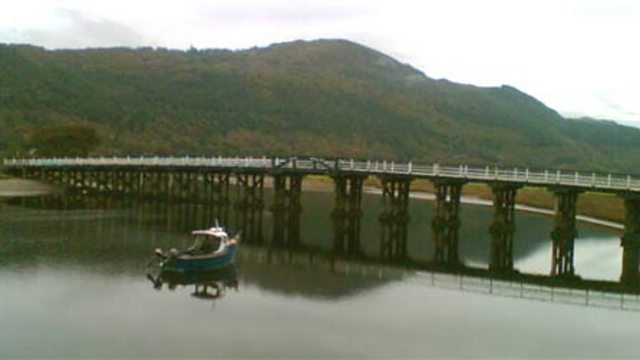 From here we began our descent down to
Penmaenpool
and over an old toll bridge to the
train station which closed in the 1965
.
The track is now a cycle route so I hopped on my mountain bike and made my way back to Barmouth.
If you've walked this route then I'd love to hear from you. Leave me a comment and I'll get back to you.
Next stop - Mold!
Derek
The Panorama Walk