A pair of birds - whose nearest relatives live in the high-altitude bamboo forests of Asia - have been found at
RSPB Conwy
nature reserve in Llandudno Junction.
Two bearded tits were found in the reedbeds at the reserve yesterday afternoon by local birdwatchers Alex Humprheys-Jones and Julian Wheldrake.
It's the first time that the bird has been seen at RSPB Conwy, and more than 40 years since the species bred in North Wales!
A bearded tit by Keith Williams: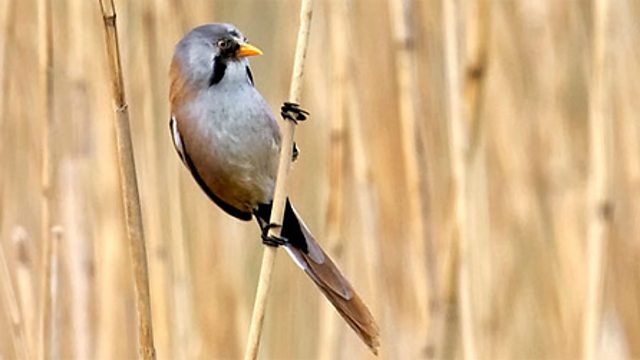 Bearded tits are a type of 'babbler' and, despite the name, not related to blue tits and great tits that are common in local gardens and woodland.
They are a species of conservation concern, with a UK population of around 550 breeding pairs.
Numbers crashed in the 20th century following wetland drainage and cold winters, though they have never been abundant in Wales, arriving here sporadically from England and the Netherlands during 'irruptions' of young birds in the autumn.
In recent years,
Newport Wetlands National Nature Reserve
- which is owned and managed by the Countryside Council for Wales is the only place where these birds have nested and bred.
Keep your eyes peeled for tits around Wales and let me know if you spot any.
Gull