Mike Leigh to appear at Ffresh Festival Fringe
Acclaimed British film director Mike Leigh is to take part in a festival which showcases the best student film work from Wales and the UK.
Organisers of the Ffresh Student Moving Image Festival of Wales have announced his appearance at this year's event in February.
Leigh, the brains behind a raft of films including Secrets And Lies, Vera Drake and Topsy Turvy, will talk about his infamous improvisational techniques in taking films from script to screen.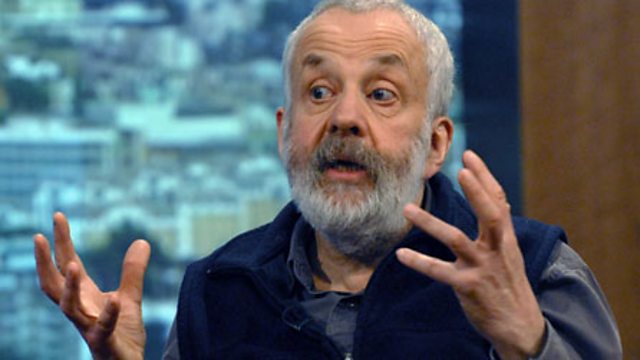 Mike Leigh
An innovative realist, he has always encouraged his actors to push beyond the naturalistic when playing their roles and is famed for a heart wrenching blend of compassion, gravitas and humour.
He will be in discussion with audiences at the Riverfront in Newport on Monday 6 February at 11am.
The full festival programme, including all the events at the Ffresh Fringe, is due to be announced next week and tickets will be available on the website www.ffresh.com.
The festival, now in its 10th year, works hard to bring young film-makers and industry leaders together while giving new student work from Wales and the rest of the UK a platform. It is being staged in Newport for the first time ever this year.
Ffresh works with 14 other film festivals around the world to annually select new work to feature in the festival's line-up.
Previous guests to Ffresh have included directors Stephen Frears, Sergey Dvortsevoy, and Gaston Kaboré; screenwriters Andrew Davies and Tim Firth; producers Stephen Garrett and Sally Hibbin; highly acclaimed visual artists Lichtfaktor and Semiconductor; international S/FX companies The Mill and Double Negative; Oscar winning editor Jim Clark; and animators Johnny Kelly, Phil Mulloy and Peter Dodd, among many others.
This year the programme also includes all the shortlisted work for the Ffresh Awards, which consist of 13 categories of excellence, and are open to all film students from around Wales and the UK.
The winners are announced during the Ffresh Awards Show on the final night of the festival.
The 2012 programme also includes a new exhibition called Newport Stories based on the community project of the same name, which encourages people to tell a story about the city in less than 50 words and a single photograph.
Various figures from public life in Newport have offered contributions, including the leader of the council Matthew Evans, and authors Matt Beynon Rees and Paul Manship. An assortment of the stories can be read on the project's website newportstories.tumblr.com.
Several of the stories have also been adapted by students from the Newport Film School into short films, which will première on the opening night of the film festival on February 8 at The Riverfront.
The festival will also feature a selection of photographs and stories from the project.
Ffresh 2012 will take place at the Newport Film School from 8-10 February.