Torchwood: Miracle Day begins
Captain Jack Harkness and Gwen Cooper return this evening in the eagerly awaited new series Torchwood: Miracle Day.
Production may have shifted across the Atlantic ocean but Torchwood still retains its Welsh essence, with part of the opening episode filmed on location in Rhossili, Gower.
American stars Mekhi Phifer, Bill Pullman, Alexa Havins and Lauren Ambrose join the cast for the new series alongside the more familiar Welsh stars such as Myles, Kai Owen and Sharon Morgan.
Watch preview clips on the Torchwood programme page, in which John Barrowman and Eve Myles talk about their characters, and see if you can spot the beautiful Welsh coastline of Gower in the background.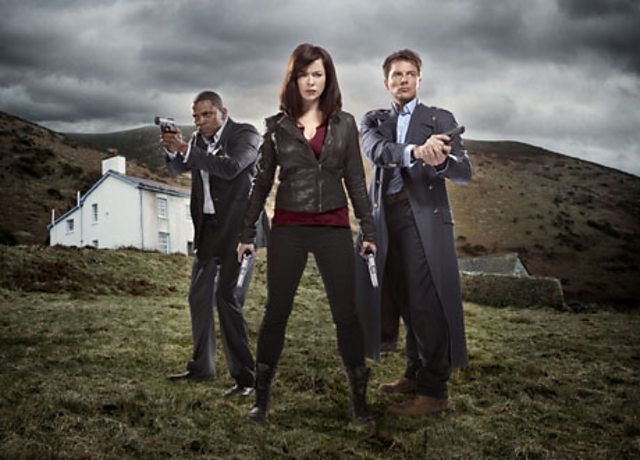 Mekhi Phifer, Eve Myles and John Barrowman in Torchwood: Miracle Day
Torchwood: Miracle Day begins tonight, Thursday 14 July, on BBC One at 9pm. Catch the series on iPlayer after each episode's transmission.