Newport's Ffresh film festival announces full line-up
Following the news that top British film director Mike Leigh will be hosting a masterclass at this year's Ffresh film festival, organisers have revealed the full and final line-up, including appearances from Jonathan Caouette and Asif Kapadia.
Ffresh - the Student Moving Image Festival of Wales - takes place from 8-10 February at the Newport Film School and the Riverfront Theatre and Arts Centre in Newport. Its overarching aim is to celebrate the cream of new talent in low-budget filmmaking from Wales and across the world.
There will be more than 30 screenings that are a must-see for students of film and anybody interested in the industry. And as well as the Leigh masterclass, devotees of film can enjoy sessions with a range of inspiring film-makers.
On 10 February there will be a masterclass with the American Jonathan Caouette, whose new film Walk Away Renee enjoys its UK première at the festival on 8 February.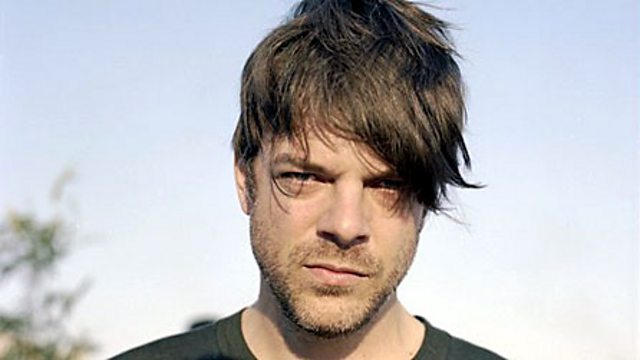 Jonathan Caouette
Caouette's first documentary Tarnation, about his deeply troubled upbringing growing up with a schizophrenic mother, was a hit in America and went on to win awards including Best Documentary from the National Society of Film Critics, the Independent Spirits, the Gotham Awards, and the LA and London International Film Festivals.
It was the result of hours of Super 8 film, home video, photo albums and voicemails he had recorded over 20 years, chronicling his problematic relationships with his mother Renée and his grandparents.
His latest offering sees him take a road trip across America to help his mentally ill mother move from one facility to another.
Renée's troubles began when she fell off the roof of her house aged 12, losing the use of her legs. Her parents believed her inability to walk was psychosomatic and so took her to receive electric shock therapy. The invasive treatments left her with bipolar and schizo-affective disorders while her legs regained their use after a trapped nerve recovered naturally.
Her life since has seen her institutionalised more than 100 times and at one point saw her and a five-year-old Caouette end up on the streets of Chicago where he witnessed first-hand her being raped.
The latest film uses the present road trip as a prism through which to examine their complicated mother son relationship, with numerous flashbacks to their traumatic past.
On 9 February comedy director Matt Lipsey will share his insights on the highs and lows of working on some of Britain's best-loved hit comedy series with the audience. He has worked with many of the UK's best comic actors including Steve Coogan, Rob Brydon, Julia Davies, Matt Lucas, Reece Shearsmith, Reeves and Mortimer, and Dawn French with his credits including such hit shows as Armstrong & Miller, Human Remains, Little Britain, Jekyll, Saxondale and Psychoville.
Asif Kapadia, the brains behind the recent biopic Senna, about the tragic Brazilian Formula One star, will chart his journey from graphic designer to acclaimed director on 9 February.
Kapadia dipped his toe in the industry as a production runner, before himself studying at Newport Film School. His debut The Warrior, a Hindi-language film set in the deserts of Rajasthan, won a BAFTA for best British film and one for special achievement in first feature film in 2003.
Merlin Crossingham, who directed Wallace and Gromit, will also share his knowledge with audiences on 10 February.
The festival also sees the premieres of six new short films about Newport and five Welsh language films about community made from young filmmakers from around Wales as well as showcasing work by the winners of its own Ffresh awards.
Despite its obvious allure for film students, those behind the event are keen to stress that all the screenings and events are open to the public.
Chris Morris from the Newport Film School is chair of this year's festival. He said: "We wanted to focus on something which is at the heart of everything we teach: how to tell a great story.
"From the Newport Stories project to the Ffresh Awards, and masterclasses with such renowned filmmakers as Mike Leigh, Matt Lipsey, and Jonathan Caouette, storytelling is at the very heart of this year's Ffresh programme.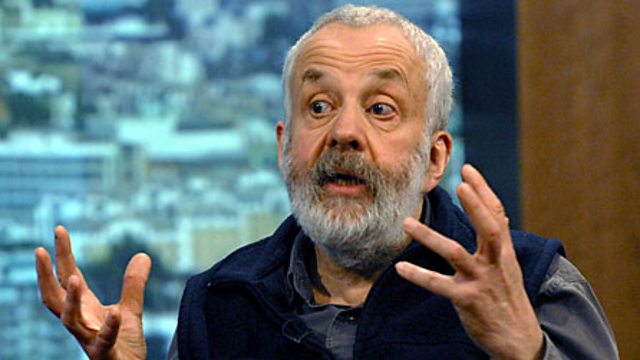 Mike Leigh
"I'm also thrilled to have two graduates from the University, Asif Kapadia and Merlin Crossingham who've gone on to achieve so much, come back to the Film School to share their experience with the festival audience.
"Jonathan Caouette is someone I regularly teach about in my classes so to have him travelling all the way from New York to talk to the students in person is tremendously exciting.
"We're very grateful to British Council Wales for their support which has enabled us to host the first ever UK retrospective of Jonathan's work including the UK première of his new film Walk Away Renee which I'm sure will be fantastic and well worth seeing.
James Nee, festival director added: "We wanted this year's festival to celebrate how new talent can shine in tough times through great ideas and mutual support and I think the programme clearly demonstrates this.
"As well as the shortlisted work for the Ffresh Awards - which all the judges have commented are of a very high standard - we're premièring 11 fantastic new short films, which were made on minuscule budgets, and have guests like Jonathan Caouette who made his first film for only $218!"
Full programme details and information about individual tickets and festival passes are available on the Ffresh website.