The Great British Weather
The Great British Weather, July 13 at 7.30pm on BBC One
A new series looking at our obsession with the weather begins tomorrow night on BBC One. The series aims to unpick the science behind the weather and explore some of the myths behind it.
The team consisting of Carol Kirkwood, Alexander Armstrong and Chris Hollins will be in St Ives for the first episode along with a live studio audience and special guests including the legendary Michael Fish!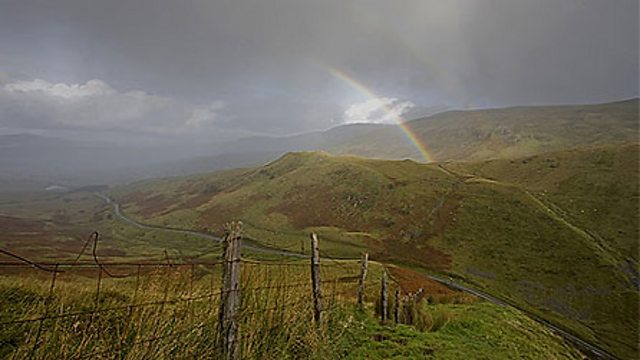 A double rainbow in Wales by Rory Trappe.
Specialist Meteorological Reporter and 2010 winner of the TRIC award for "Best Weather Presenter", Tomasz Schafernaker will also join the The Great British Weather team across the country as they visit Cornwall, the Lake District and Greenwich (London) on its tour with a live and local audience at each destination.
Episode one will be exploring: why Britain gets such variable weather, what part the weather played in the success of the D-Day Landings and why basking sharks visit our coasts each summer.
Online, viewers can interact with the programme, sharing photos and stories as well as taking part in an interactive a map. Viewers will be asked to send in their weather pics (live) in order to get a snap shot of what the weather is doing around the country.
You can follow the weather team on Twitter @BBCbritweather and send in your photos to greatbritishweather@bbc.co.uk
Apparently the team will be in Wales at some point, filming cows and discovering if they really do sit down before it rains....
It should be a great series and I'm sure Derek Brockway will be glued to his TV!