Iolo's Secret Life of Birds
Watch at 6pm, Sunday evenings on BBC One Wales
In this new series Iolo Williams explores the fascinating behaviour of birds in Wales, revealing all aspects of their lives from surviving harsh winters and avoiding predators, to living alongside us in our towns and cities.
A snipe in flight by Tim Jones: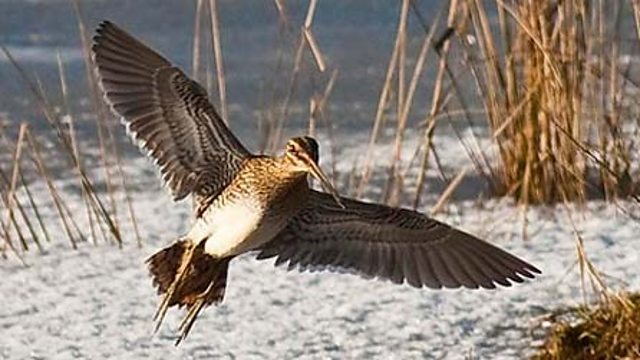 In episode one, he investigates how and why birds communicate, looking at the reasons snipe use their tail feathers to make a very distinctive noise and what's happening when thousands of starlings participate in stunning aerial displays in Aberystwyth.
Missed episode one? Watch again on BBC i-player.