Photography exhibition explores Bangladeshi community
A new photography exhibition at The Cardiff Story provides an intimate insight into the UK's Bangladeshi community.
The exhibition consists largely of observational portraits of Bengali women living in Cardiff, London and Sylhet, the region in north east Bangladesh where the majority of the UK's Bangladeshi community originates.
The portraits not only give an insight into their private lives and situations but also wider cultural issues of the Bangladeshi community. It is one of the most disadvantaged communities in the UK, suffering from high rates of obesity, diabetes and heart disease, and it is the older women in the community that typically suffer from ill health.
The images have been taken by documentary photographer Vanja Garaj, who is also a lecturer in digital media design at Brunel University. The photographs explore the ideas of migration, nutrition and ageing in a cross-section of Bengali women taken in the three very different cities.
Each striking photograph is accompanied by a caption, written by journalist Nick Hunt, that explains a little about the subject's situation, though all the women involved have been given pseudonyms.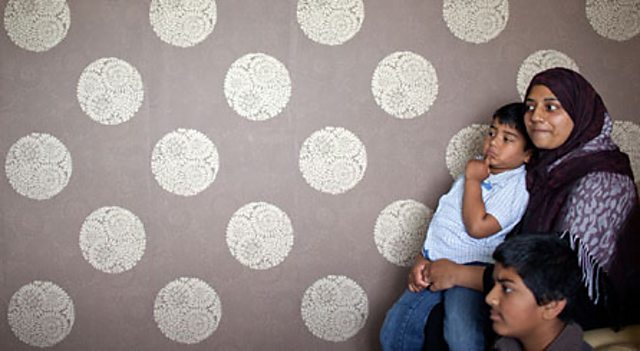 Cardiff, Wales, UK - Leena, 37, was born in Cardiff, and her family speaks English at home - her children understand the Sylheti dialect, but cannot speak it well. She regularly visits Bangladesh to keep in touch with her family.
Garaj told me: "The two-year project involved a number of visits to Cardiff, several sessions in London and two prolonged trips to Bangladesh between January 2010 and September 2011.
"The majority of the photographs tell personal stories and provide an insight into the way of life of Bangladeshi women both in the UK and in Bangladesh and some illustrate the complex female-male relationships existing in the Bengali society.
"Besides their documentary aspect, the photographs and the exhibition are intended to raise a wider awareness of the issues many Bangladeshi women face in their daily lives."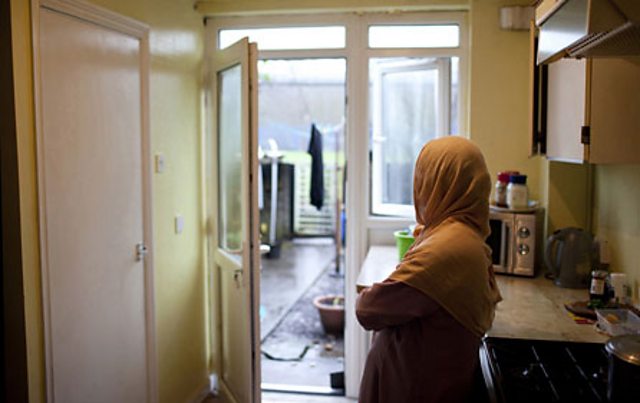 Cardiff, Wales, UK - "Here I have only my children but in Bangladesh I have so many relatives around me," says Lubna, 52, who has been living in the UK for 31 years. "I used to feel like going back home. I was feeling so bad, but slowly everything was OK."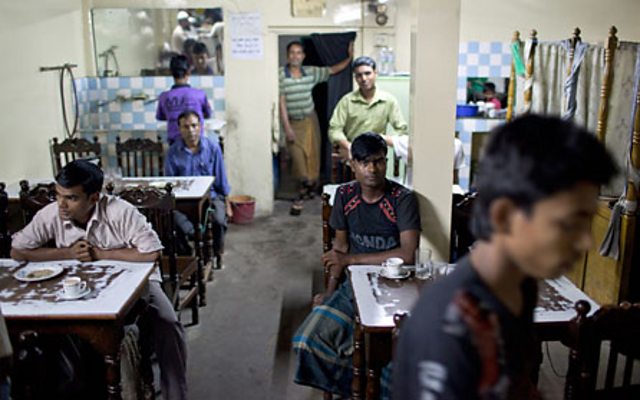 Sylhet City, Bangladesh - Most street restaurants in Bangladesh cater for rickshaw drivers and other male workers, and women generally feel uncomfortable to visit these places. Other more upscale food establishments, however, are frequented by both men and women, particularly in urban centres like Dhaka and Sylhet City.
The exhibition is part of Project MINA: Migration, Nutrition and Ageing across the Lifecourse in Bangladeshi Families: A Transnational Perspective - a three year research project funded by Economic and Social Research Council UK, under New Dynamics of Ageing Programme.
Bangladesh→UK: The Stories of Food, Ageing and Migration, A Photo Exhibition by Vanja Garaj, runs at The Cardiff Story Museum at The Old Library, The Hayes, Cardiff until Thursday 15 December.
Browse a photo gallery of some of Garaj's striking images on the BBC Wales News website.