Welsh DJ's Welsh connection
Joanna Ranson, a dance music journalist who's an occasional contributor to BBC Wales Music, came to me a few months ago with some interesting information about a link-up between a Welsh DJ and a forthcoming major film. Interest piqued, I asked her to investigate. Here's her report: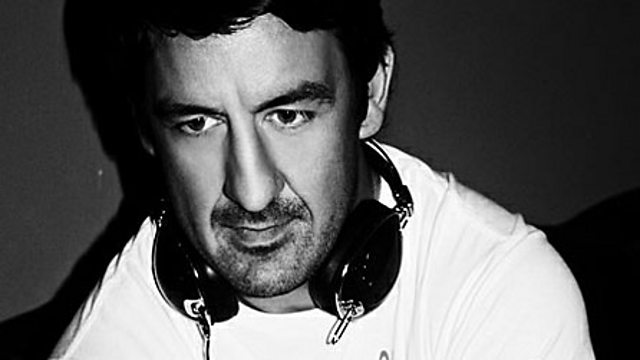 Neil Navarra
Trainspotting was a film that captivated the audiences of the 90s with its uncomfortable and brutal depiction of heroin addiction in working class Scotland. Danny Boyle's adaptation of Irvine Welsh's novel gave a realistic portrayal of crumbling friendships held together by spoons and syringes set against a background of decaying society.
March 2012 will see the highly-anticipated arrival of Irvine Welsh's Ecstasy, the adaptation of his best seller Ecstasy: Three Tales Of Chemical Romance. Directed by Canadian Rob Heydon, it features Kristen Kreuk of Smallville fame and Adam Sinclair.
Ecstasy has already received critical acclaim after it was screened at the Toronto Independent Film Festival. Its Welsh connection comes through its musical director, the Cardiff-based and internationally-renowned DJ, Neil Navarra.
As well as DJing and developing projects for young people that aim to give something back to British dance culture, Neil manages the branding for dance event Escape Into The Park and fronts Cardiff's Ku Ku Club.
He explains how he came to compile the music for Ecstasy:
"The movie really came about through a meeting about a radio show I'd developed for Godskitchen. I was asked to meet a movie director called Rob Heydon, so I hopped on a train to London. In a little café on Berwick Street in Soho, Rob explained to me the project and that he'd like me to help him out.

"A few months later Rob informed me the movie was complete and my role as musical director would now begin, licensing and compiling music for the synchronisation process. Having purchased the original Trainspotting CD when that first arrived in the stores, I knew the bar was high and to get anyway near that level of quality I'd have to pull out all the stops.

"Calling in many favours and having some great people in my address book from the music industry greatly helped this process, and before I knew it my inbox was completely flooded with some pretty outstanding music. We managed to filter the number of tracks down to around 40 with some great songs from artists such as Tiesto, Underworld, Iggy Pop, The Verve and Calvin Harris.

The synchronisation process takes place in post production. I get sent relevant scenes or clips of the film with a short brief of the mood, and I then have to source the appropriate music to put over the top of that scene. The music sourced then has to be licensed from the artist or record company. Music is such a powerful medium and it can really make or break a scene.

During my years in the industry I've managed to make some great contacts and even better friends. Once I'd realised I was working on the project I was pretty overwhelmed with the submissions, without even a brief [to the artists].

I worked with the director Rob Heydon and Craig McConell the composer. After I whittled the songs down to the ones I thought worked best, I sent over a folder to Rob and Craig. The list finally made its way to about 38 tracks, I think, in the end."
With Ecstasy's uncompromising depiction of a dark and powerful love story surrounded by ageing clubbers, hedonism and drug taking, Neil's music choices will have an impact on whether it will achieve the cult following of Trainspotting.
Feel free to comment! If you want to have your say, on this or any other BBC blog, you will need to sign in to your BBC iD account. If you don't have a BBC iD account, you can register here - it'll allow you to contribute to a range of BBC sites and services using a single login.
Need some assistance? Read about BBC iD, or get some help with registering.