I hope you all enjoyed the sunshine this weekend and spoilt your mums on Sunday ;)
Make the most of the sunshine as it's not going to last much longer. Low pressure is set to move in this week, so good news for surfers who've been suffering during this recent spell of high pressure!
The animals have been making the most of it too and getting friendly in more ways than one.
I was down at
Bosheston Lily Ponds
on Sunday for a nice walk and was followed most of the way, by a pair of friendly robins who'd become incredibly tame due to people feeding them.
I stuck my hand out with some bread on it, (that I'd found on the floor) and a robin hopped straight onto it without any hesitation.
We stood perfectly still for a minute or so eye balling one another before he became bored and hopped back onto his branch a few feet away.
Quite a few pike fisherman out too - casting their plugs & lures and trying to dodge the overhanging trees.
The pathways are much wider and clearer now than they used to be though and the entire route is now 'wheel chair friendly' so worth knowing. The nearby Mencap Centre also does great fruit and veg.
At one point, my mum saw a splash and had convinced us that she'd seen a kingfisher feeding until we rounded the bend to find another fisherman casting out a large pike lure. She was subsequently taken off 'spotter duty' ;)
Plenty of other wildlife on display including mallards, coots, mute swans, grey herons fishing, a buzzard swooping low through the woods and black headed gulls.
Our wildlife explodes into action at this time of year as the daylight hours increase and the weather begins to warm up.
Sex is never far from their minds as the quest for survival begins. The aim is to produce young, soon enough for them to flourish during summer whilst food is plentiful and the weather is still mild. I said mild...not dry!
So the battle lines are being drawn as mates are sought out. Songbirds become more vocal, hares start to box, adders wrestle in the sun and deer begin to butt heads!
Here's a selection of springtime images from our Flickr group - sent in this weekend.
Frogs mating by 'Brackenb' :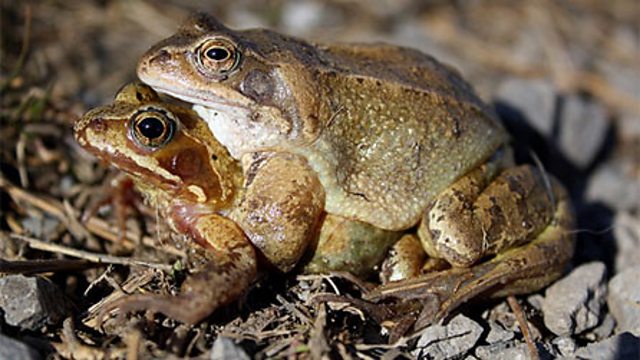 Adders wrestling in the sun at Parc Slip by 'Former ex-tog' :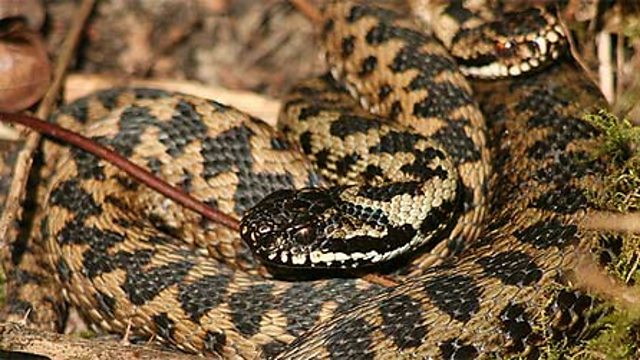 Check out the size of that foot! Male coots fighting over the ladies at Newport Wetlands Centre by Eiona Roberts:
Mother and lamb enjoying the warm sunshine by 'Bigfoot12' :