Wales Millennium Centre to bring award-winning Cape Town Opera to UK
Ever since Cape Town Opera's founding patron Sir Donald Gordon generously contributed to the Wales Millennium Centre's build, the two venues have enjoyed a strong creative partnership.
This summer will see 70 youngsters from the WMC's Only Kids Aloud Chorus join Bryn Terfel for two concerts to mark the 20th anniversary of the end of apartheid rule in Cape Town. And Cape Town Opera has visited Cardiff as part of its previous European tours of Porgy and Bess and the Nelson Mandela trilogy.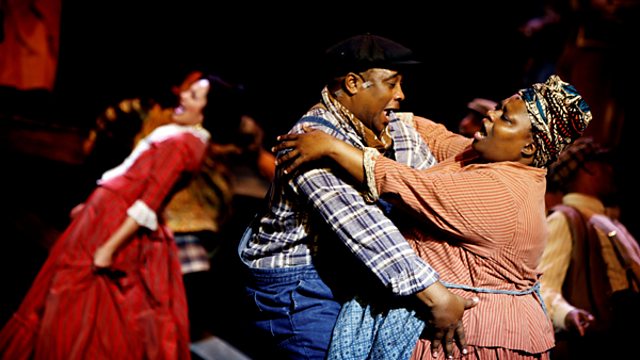 Show Boat performed by Cape Town Opera. Photo: Malin Arnesson
Now the WMC is taking a new role, acting as presenter of the first UK and Ireland tour of Cape Town Opera's production of Show Boat.
This summer audiences will be able to enjoy the huge-scale high energy production, which features more than 200 period costumes spanning the 40 years featured in the musical ranging from bustles and wigs to flapper dresses. The company will also be joined by the 30-strong, Cape Philharmonic Orchestra.
I spoke to Richard Perry, who is responsible for business performance at the centre, about what the new venture means for them.
He said: "It's really exciting to be bringing such a high quality and successful show to the UK and we've teamed up with five other theatres here so there has been some strong collaboration.
"It's been helpful to share the financial burden of the tour as it wouldn't have been possible without the other venues and it means we can bring this larger than life show to new audiences and really stage it at the scale it deserves.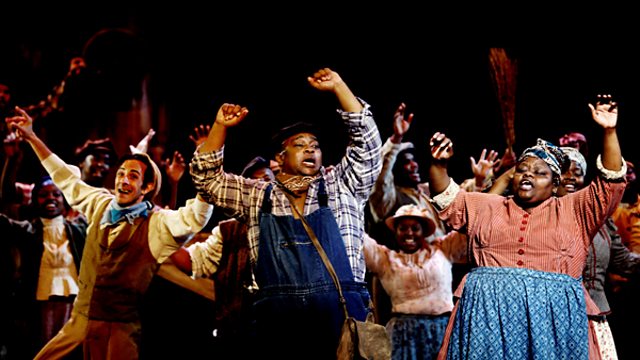 Show Boat performed by Cape Town Opera. Photo: Malin Arnesson
"It's got an 80-strong cast and a full orchestra and it will be of a grander scale and greater depth of sound than many musicals our audiences have seen.
"I think bringing such a large international company to Wales and the rest of the UK really enhances our cultural offer."
Show Boat was one of the first American musicals ever written and is based on the novel by Edna Ferber. Created in 1927 with music by Jerome Kern and book and lyrics by Oscar Hammerstein II, it tells the story of the old American South, following the lives of the performers, stagehands, and dock workers on the Cotton Blossom, a Mississippi River Show Boat, over a 40 year period from 1887 to 1927.
Richard says its theme of overcoming adversity still holds great resonance for a modern South Africa, while reflecting its past and pointing to a bright future ahead, and will feel even more powerful this year, the 20th anniversary of the end of apartheid.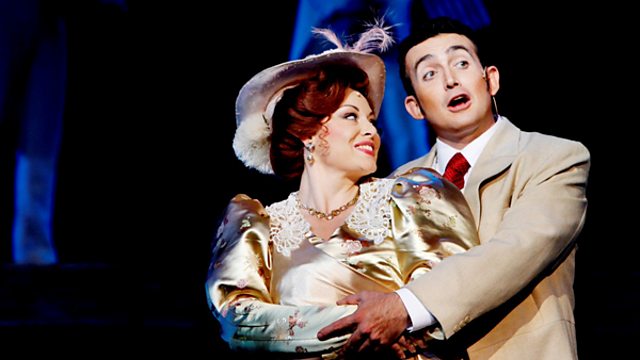 Show Boat performed by Cape Town Opera. Photo: Malin Arnesson
Cape Town Opera is a prestigious company fresh from winning the award for Best International Opera Chorus at the 2013 International Opera Awards.
He added: "We are really proud they have trusted their show to us here and we will also be taking it to Birmingham, Manchester and Dublin and we're delighted our choir will be part of the celebrations in Cape Town in May.
"This collaboration allows us to follow our aim of bringing the best of Wales to the world and the best of the world to Wales."
The show will visit:
Birmingham Hippodrome: 2-5 July
The Lowry, Manchester: 8-12 July
Wales Millennium Centre, Cardiff: 22-26 July
Bord Gais Energy Theatre, Dublin: 29 July-2 August
Michael Williams, Managing Director, Cape Town Opera said: ""We are thrilled to bring Cape Town Opera's production of Show Boat to the UK for the very first time, with an exceptional cast, our award winning chorus and joined by the Cape Philharmonic Orchestra.
"This first UK visit of this production will showcase the talents of the company whilst offering a wonderful spectacle and experience for all the family, featuring the design of Johan Engels and under the special direction of Janice Honeyman."
To find out more visit:
wmc.org.uk