The four stages of creation
Angelika Monks was walking through the sand dunes at Aberffraw, on Anglesey recently and took this picture, capturing the four stages of becoming a six-spot burnet moth.
All this on one clump of marram grass: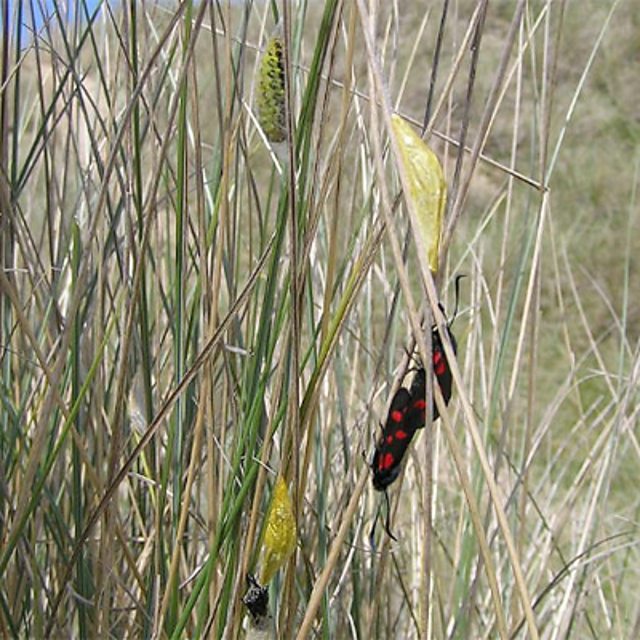 On the right hand side - two adult moths are busy mating.
Top - a caterpillar starting to spin its pupae.
Top right - Waiting to emerge from the pupae.
Bottom left - a new moth beginning to emerge from a cocoon.
Okay, so technically we probably should have featured the egg stage but it's not a bad effort.
Great stuff Angelika, and we're looking forward to seeing your orchid shots from Newborough.
And for all you fans of six-spot burnet moths. Keith Moseley photographed this adult in all it's splendour, sitting on knapweed at Pentwyn Farm.