American poet Elyse Fenton wins 2010 Dylan Thomas Prize
Elyse Fenton has scooped the 2010 Dylan Thomas Prize for Clamor, her collection of 21st century war poetry.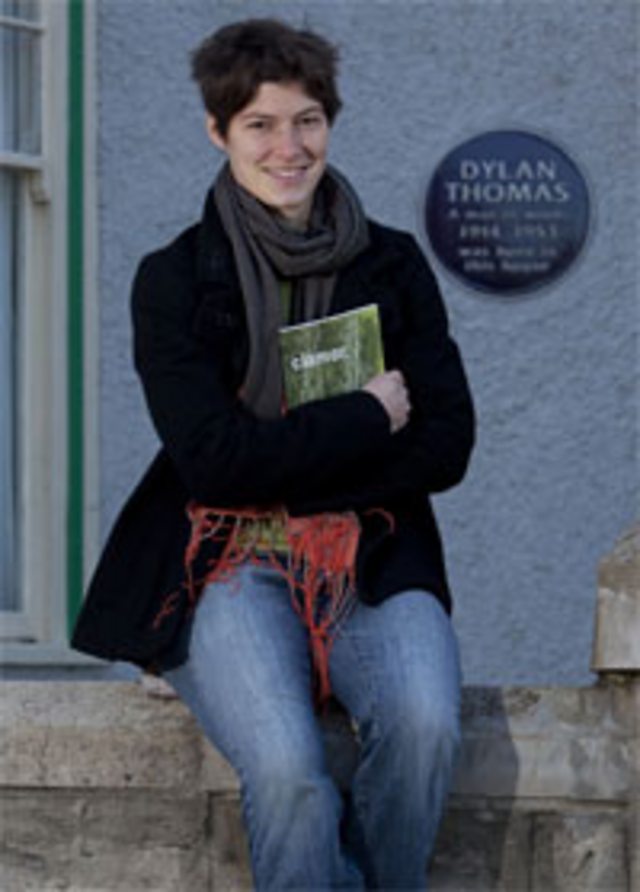 Elyse Fenton
Clamor was written in part while Fenton's husband was deployed as a medic in Baghdad, and is the first book of poetry ever to have won the title.
She is the third winner of the award following Nam Le with The Boat in 2008 and Rachel Trezise with Fresh Apples in 2006.
Fenton, who lives in Philadelphia, and the five other shortlisted writers have been in Wales during the past week, taking part in the prize's newly extended education programme, DylanED.
The writers visited a collection of schools and higher education institutions, delivering workshops to students and pupils across south Wales.
Another winner on the night was 22-year-old Stefan Mohamed from Powys, who picked up the prize's inaugural £5,000 Sony Reader Award category for unpublished writers with his novel Bitter Sixteen.
Read more on the story on BBC Wales News, and visit The Dylan Thomas Prize website for further information.