Steve Eaves wins at RAP awards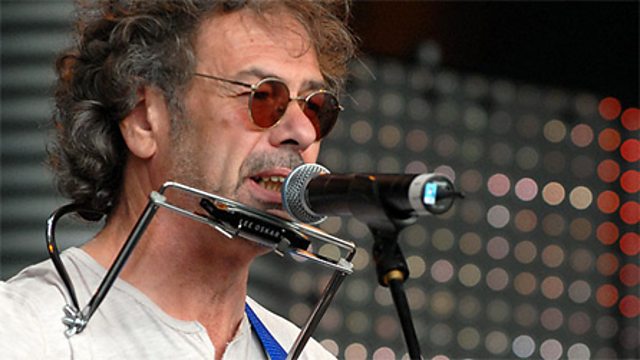 Steve Eaves
Speaking to the North Wales Daily Post, Radio Cymru producer Gareth Iwan Jones said: "Steve Eaves has over the years thrilled audiences and listeners and inspired fellow Welsh musicians along the way.
"What strikes me the most about Steve's music is its integrity and sincerity. There's gentleness and loyalty in the man, his words and his music. But behind all that there's strength and purpose in his words and his art.
"Steve is a poet who discusses the personal and the political but plays it all in a gentle and modest way; [he's] a likeable person and a talented musician."
Eaves said: "I am honoured and privileged to have been given this award for the music I've been creating up to now. But I would like to think that I've been warming up and that the best work is ahead of me.
"I've been very fortunate over the years to have good musicians and good producers working with me and I'm thinking in particular about Elwyn Williams, the band's guitarist, and Les Morrison of Bethesda. Both of them have created so much of the stuff I've recorded over the years. And now I'm enjoying singing more than ever with special thanks to the band that's currently with me: Gwyn Maffia on the drums, Pete Walton on bass and Elwyn on guitar."
More of the Gwobrau RAP award winners will be announced on Radio Cymru this Thursday.