Gary Griffiths on opera and performing in BBC Cardiff Singer of the World 2013
In June, the biennial BBC Cardiff Singer of the World Competition will take place. This prestigious, international contest will see some of the finest voices, on the brink of global careers, converge upon Cardiff to compete for the title of Cardiff Singer of the World 2013.
The Welsh representative will be baritone Gary Griffiths from Pembrey. From an alumnus of the Guildhall School of Music and Drama, where he was awarded their Gold Medal - the conservatory's most prestigious performing accolade - to audiences at Welsh National Opera, Gary is already a familiar face.
As an associate artist of the company, he made his professional début in Così fan Tutte in 2011, and has performed in Don Giovanni, Beatrice and Benedicte, and La Boheme.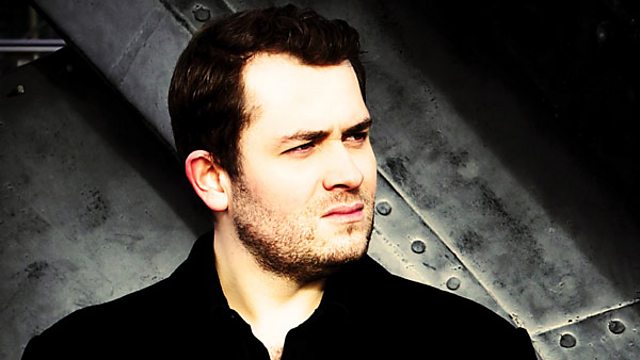 Gary Griffiths. Photo: Claire Delaney
I recently spoke to Gary about life as an opera singer, and the upcoming competition:
Many followers of Welsh National Opera will already be familiar with you. What opportunities has your position as associate artist with WNO offered you?
My association with WNO has presented many opportunities, and each opera has provided me with new skills and, more importantly, professional stage experience. The opportunity to work with a top orchestra, top conductors, directors and great singers, in addition to the incredibly high level of coaching received as part of the Associate Artist Programme, has given me a really good grounding.
How do you choose repertoire, and prepare for competition? Do you feel competitions are important to the development of a performer's career?
With competitions, planning is the most important aspect of preparation. If I know I have to put together a 17 minute programme, I will firstly listen and allow gut instinct to choose for me. It has to feel right - I have to be able to see myself up on that stage singing those arias with the orchestra.
Competitions are important for many reasons, most obviously exposure. But it's the experience you gain that is most important - you carry it with you throughout your career.
What does being the Welsh representative in the Cardiff Singer Competition mean to you?
It has always been an ambition of mine to represent Wales in this competition. There are many international competitions, but none where you actually represent your country. I hope it will be a positive thing for my career; I just want to enjoy the experience and show people what I can do.
Which musicians inspire you?
Many different singers, for many different reasons, have inspired me. For Lieder it has to be the late Dietrich Fischer-Dieskau. His knowledge was unsurpassed and his recordings prolific.
For opera, American baritone Robert Merrill; technique and character were at one with each other. Others would be Keenlyside, Terfel, Warren and Milnes. Strangely, the voice that introduced me to singing was Pavarotti. My parents loved the Three Tenors, and as a child hearing his voice was like hearing perfection.
The BBC National Orchestra of Wales will be performing as part of BBC Cardiff Singer of the World 2013 at Concert 1 on Monday 17 June, Concert 3 on Wednesday 19 June and the Final on Sunday 23 June.