Football manager, 19, is 'eternal optimist'
Sir Alex Ferguson was around 34 when he first donned the manager's tracksuit. Sir Matt Busby and Bill Shankly were 36, while Brian Clough was 30.
When it comes to starting out in senior football management 19-year-old Dave Webber has already eclipsed four of the all time greats by 11 years at least.
Of course in football, it is not where you start out but where you end up that counts – and Dave has a way to go before he can hope to be mentioned in such hallowed company on a regular basis.
And yet being possibly the youngest ever manager in the UK game represents a promising start.
This is what the second-year human geography student at Aberystwyth University became last month when he took the reins at Dolgellau Athletic Football Club.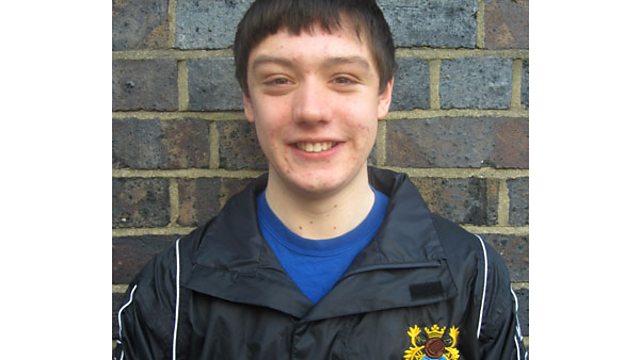 Dolgellau manager Dave Webber
Founded in 1971, the Wasps currently ply their trade in the Mid Wales Football League Division One, in the third tier of the Welsh league system.
The club finished 12th out of 15 last season but endured a tough start to 2012/13 when a dozen squad players left the Cae Marian ground after pre-season training. By December the Wasps were bottom of the league and manager-less.
A keen fan of his hometown club Bristol Rovers, who by strange dint of fate are also currently bottom of their league, Dave has always been a regular supporter of non league football.
"I heard Dolgellau Athletic were without a manager and went up to have a look at them one Saturday," he says. "It was a scrappy game and they lost 2-1 but I thought they were better than their league position suggested."
In the match day programme the club was appealing for a new manager, asking if anybody wanted a challenge, he recalls.
"I came home and thought, 'what have I really got to lose?' So I sent an email to the secretary and two weeks later I'd got the job."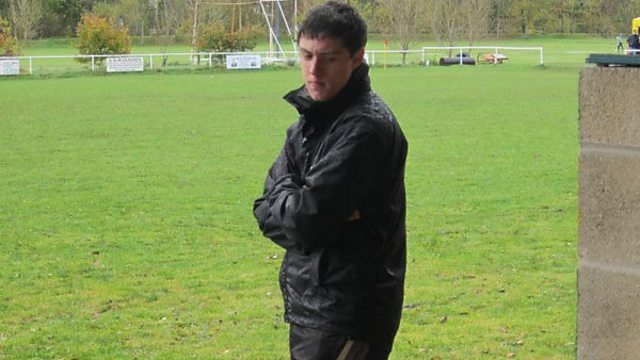 Dave Webber during Dolgellau's match against Builth Wells
If you are wondering whether football clubs like Dolgellau will take any old, or in Dave's case young, enthusiast off the street and give them a tracksuit, then it must be stressed that Dave is not without qualifications.
As the son of a youth worker, he has also taught football to youngsters and acquired his level one and level two Football Association coaching badges.
Dave describes the reaction of the club's playing staff when he first walked into the dressing room as "great".
"They never said anything but I'm sure if I was a player and a 19-year-old manager walked into my dressing room in the middle of a relegation fight I'd wonder who they'd appointed."
But over the past month or so his pitch-side baptism, it seems, has been of the fire variety.
"We've had to play the club secretary, Stephen Parry, in goal for a couple of games," he explains. "His valiant efforts have to be applauded, but he is 62."
To the blunt eye results have not been brilliant since he took over: the club has played seven and lost seven. Three league losses have been by a margin of six goals, and in the cup the Wasps lost by twice that amount to Caersws, a team one league above them.
"It's been difficult," concedes Dave, but he says he hopes the proverbial oil tanker is starting to slow down and may yet begin to turn around.
"On Saturday we lost 2-1 to Aberaeron, who are now third in the league, and the team we put out was very young. That's a sign, I think, that we're moving in the right direction.
"It's growing. A few of the players who had left have come back, which is another."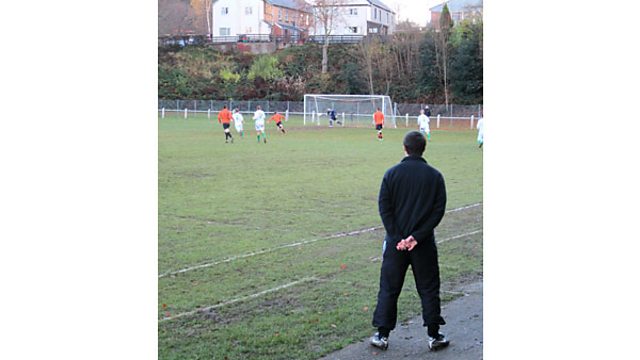 Dave Webber watches on as Dolgellau take on Llanidloes
The bottom two clubs will get relegated at the end of the season, and time is not on the Wasps' side.
"We've got 12 games to go," says Dave. "But we've signed two new strikers, a goalie and a midfielder so I reckon it's not impossible. Five wins is probably going to be enough and these players aren't ready to give up."
Masterminding Dolgellau's great escape is, of course, an extra burden on a student aiming to graduate in a year-and-a-half's time, and not least of this is the travelling.
"For midweek training I leave Aber at three to get the train to Machynlleth, from where I get the bus to Dolgellau," he explains. "I arrive at five and wait two hours for training between seven and nine.
"Then I wait an hour-and-a-half for the half 10 bus back to Mach and have to run for the last train to Aber, which gets in at midnight."
That is before the match on a Saturday.
Dave's pay from the club just about covers the cost of the public transport, he says – another area, clearly, in which he has yet to emulate the Manchester United boss.
But he insists his footballing commitment is not detracting from his academic career.
"My mum always says to make sure it doesn't affect my studies," he says, "but if I apply myself properly then it can be done."
He says he hopes to be working in the professional game in 10 years' time but acknowledges this is "a very hypothetical situation at this stage".
"Football is very fickle," he says, suggesting a nascent grasp of classic manager speak. "But I'm the eternal optimist."