Silver War Badge returned
Late last autumn while there was still a sun in the sky and warmth in the air, I paid a visit to one of the antique shops in Cardiff that sells World War One military memorabilia. Like a magpie I was drawn to the small shiny objects in the display cabinet and after much negotiation I walked away as the new (if temporary) owner of various medals and a Silver War Badge.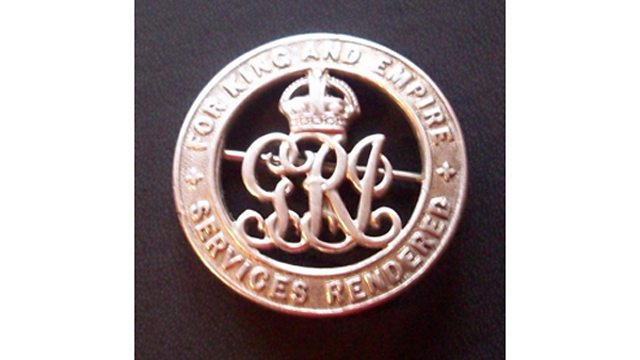 The Silver War Badge.
Silver War Badges were issued from 1916 until 1922 to officers and men who had served for at least seven consecutive days from August 4th 1914. Entitlement for the badge was gained by leaving the service through being disabled by wounds, sickness or old age.
The badges were created, in part, as a reaction to one of the most intimidatory tactics on the civilian front - the handing out of white feathers, for cowardice, to men not in uniform. War veterans and injured servicemen were not immune, a plight recognised by the War Office in awarding Silver War Badges they could wear pinned to their civilian clothes to show any potential doubters that they had not evaded their duty.
The badge bears the inscription 'For King and Empire' and 'Services Rendered' around the border with the crown and cipher of King George V in the centre. The reverse has a number and/or a prefix stamped on it.
The silver war badge I bought for £25 has a horizontal pin and the serial number 200282 on the reverse. Numbers 1-360,000 were created between September 1916 and March 1918 and full details linking the number to the solider can be traced via Ancestry's website.
I learned that Silver War Badge number 200282 was awarded to Private Arthur Edward Sweetingham of the 5th Battalion Gloucester Regiment, whose regimental number was 241818. He had enlisted on 11 December 1915 and was discharged on 20 June 1917 due to sickness.
The code 'K.Regs Para 392 xvi' is given which simply means that under the King's Regulation, Arthur Sweetingham was no longer physically fit for war service as per the details provided in his pension record.
A quick look at his pension record on Ancestry confirms that Arthur E Sweetingham was born on 3 December 1887 and revealed that he suffered from neurasthenia, nerves, headaches and disturbed sleep. As good a case of shell shock or post-traumatic stress disorder as you'll find.
He was admitted to Wharncliffe War Hospital in Sheffield on 23 October 1916 and discharged in June 1917 after spending 133 days in hospital. The date of the origin of his disability is given as 13 October 1916, when he was involved in an incident whilst carrying bombs as far as the communication trench.
The pension record also reveals that Arthur was five foot five and a quarter inches tall, with blue eyes and a vaccination scar on his left arm and that he was a gardener.
Before the war started, Arthur lived on the Isle of Wight with his parents William and Agnes who married in 1882 and his siblings Albert, Beatrice, Percy and Ethel. At times the family lived at Barley Field Cottage which still stands today.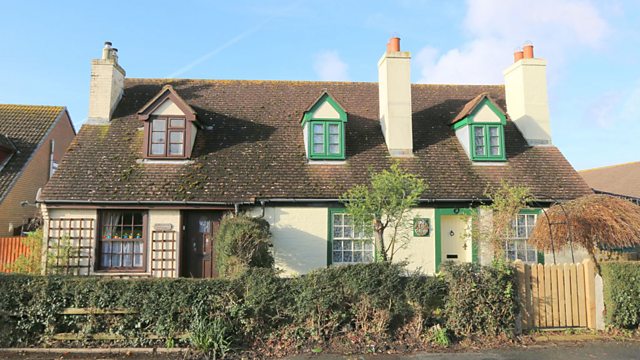 Barley Field Cottage on the left. Image courtesy of Barry Sowerby, Friends of Northwood Cemetery.
Since my aim was to return the Silver War Badge to Arthur's descendants I was keen to learn whether he had married and had children. I discovered that Arthur married Mary Ann Crabb in 1918 and later that year their only child Irene was born. However, Irene never married, so when she died in 2008 Arthur's direct bloodline died out.
Out of Arthur's four siblings Albert was a bachelor, Percy died in World War One and Ethel died in 1919, as did their father William, both possibly victims of the influenza epidemic. Full details of their graves were kindly sent to me by a local society called the Friends of Northwood Cemetery, who confirmed that there were no headstones.
Therefore I focused my attention on Arthur's only surviving sibling Beatrice, who married George Duffin in 1913. She also only had one child but luckily Doris Duffin survived and had four children of her own following her marriage to Ronald Driscoll.
I am pleased to confirm that the Silver War Badge now takes pride of place in the home of Arthur Sweetingham's great nephew, which is where it belongs.
Another happy ending.
To hear me solving more family history puzzles, listen to the Eleri Sion show on 26 February and 26 March on BBC Radio Wales.