A near miss as storm bypasses Wales
Wales escaped the worst of the gales but it was a near miss.
The eye of the storm passed over Wales so the wind fell calm for a while.
Parts of south Wales were at risk from a short burst of very strong winds, so it was right to issue a warning but the sting in the tail of the storm occurred further east over England where a sting jet caused a gust of 79mph at Heathrow.
As expected, the storm intensified as it moved across southern Britain but the strongest winds and severe gales occurred on the other side of the Bristol Channel.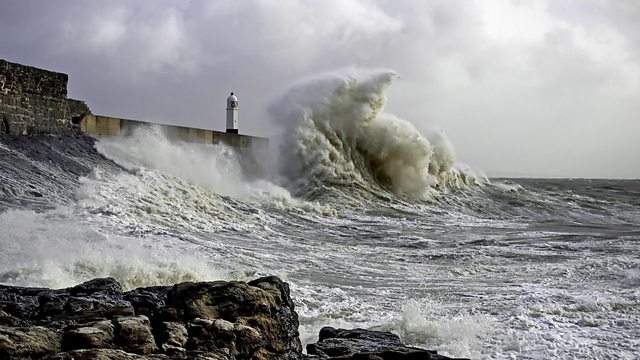 Large waves crashing into Porthcawl harbour wall on 27 October 2013 - Nick Eady.
Over the West Country, southern and south east England wind gusts were between 60 to 80mph and 99mph at The Needles, a very exposed location on the Isle of Wight.
The highest gusts in Wales were limited to 30 to 44mph but Pembrey on the Carmarthenshire coast recorded a gust of 81mph the previous day on Sunday 27 October at 2am with strong to severe gale force winds on the south and west coast.
The deepening area of low pressure also brought some heavy rain with flooding in places.
Cardiff's Bute Park was one of the wettest places in the UK last night with 43.2 mm of rain recorded from 9pm Sunday until 9am today.
At the time of writing there are four flood alerts in place for Wales.
The worst is now over and the storm has moved quickly towards Denmark and Sweden.