Gruff Rhys, Rachel Trezise and Hugh Hughes to feature in National Theatre Wales' third season
One highlight of its upcoming season has already been announced and now the agonising wait is over as National Theatre Wales is at last lifting the lid on what else it has in store for audiences in 2013.
Back in November the company revealed its plans to stage De Gabay, a one-day show focusing on the Somali community and the lives of several young Somali poets in Butetown, Cardiff, which will move between public spaces and private houses in the local area.
The performance will involve two parades representing different generations that have come to the area and will travel to the Welsh Assembly in Cardiff Bay for a parliament, where poets will take the place of politicians. The production will be live-streamed across the world.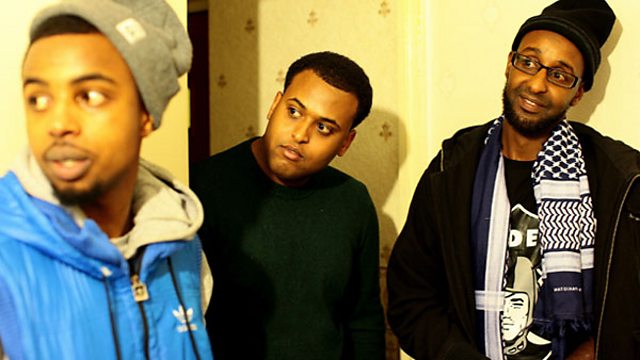 Poets Ali Goolyad, Ahmed Yusuf and Hassan Panero, who are all involved in De Gabay. Photo courtesy of National Theatre Wales
At a launch party at its warehouse in Cardiff later today, artistic director John McGrath will tell invited guests about what else theatre-goers can expect from the company's third year – and as usual it is an ambitious and intriguing menu of creative events.
The schedule will include four residencies, with one taking place in Japan, four new productions by Welsh writers and two larger scale productions.
These are a touring rock gig with Neon Neon's Gruff Rhys and Boom Bip, and an adaptation of Terry Jones' children's book Fairy Tales, which is to be staged at Cardiff Castle at Christmas. What could be more festive?
But fans of the company should also be prepared for some surprise new works which will be announced at different junctures throughout the year. And if past form is anything to go by, they are sure to be staged in some unusual locations.
Artistic director John McGrath said: "Everyone at National Theatre Wales is immensely excited to be launching into our third year of work.
"With projects ranging from our première in Tokyo to our Anglesey and Treorchy residencies, and our Christmas takeover of Cardiff Castle, we are truly digging deeper and travelling further than ever before.
"And with artists ranging from Gruff Rhys to Terry Jones to Rachel Trezise on board for the year, we can once again promise the very best of Welsh talent to ever-growing Welsh and international audiences."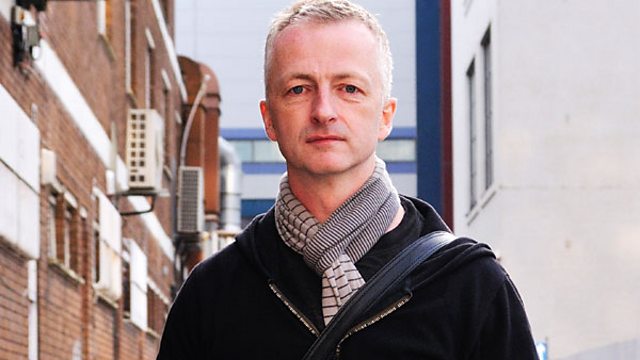 John McGrath. Image courtesy of National Theatre Wales
Going global
As well as De Gabay in March, this season will see the company's first international production and collaboration with another national theatre taking place in Tokyo in April 2013.
This residency will be performed in Japanese and is directed by McGrath himself. It is a production of Alan Harris' The Opportunity Of Efficiency, set in Wales and described as "a story of small lives caught up in a global power struggle."
Alan Harris penned NTW's first ever production, A Good Night Out In The Valleys, and his latest offering is inspired by the impact big business has on national and international affairs.
It will include 360 degree video screens around the auditorium and NTW will also be collaborating with artists in Japan to create the company's first international assembly, tasked with exploring the themes of efficiency and creativity in Japan today.
The summer brings another residency, but this time closer to home. Things I Forgot I Remembered will be staged on Anglesey in June. The company is producing it in conjunction with Cambridge-based Hoipolloi, which is run by comedian Shon Dale-Jones.
For the last few years Hoipolloi has been concentrating on the life and times of Shon's alter-ego, the Anglesey artist Hugh Hughes.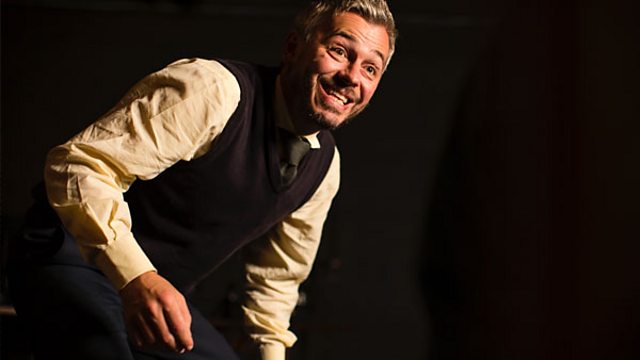 Shon Dale-Jones as Hugh Hughes. Photo: Jaimie Gramston
The character of Hugh acts as a mouthpiece through which Shon recounts amusing stories of his own childhood growing up on the island. These stories formed the basis for Floating, an award-winning stage show which toured the world and aired on BBC Radio 4, and sees Hugh stranded on Anglesey as it becomes detached from Wales and floats away.
This latest show with NTW will see Hugh returning home for a family reunion and will involve a series of audio walks so that audiences can gain an insight into his life as they walk around Anglesey.
Alongside the show NTW will be showcasing the work of up and coming artists on Anglesey for the month, including a two-week WalesLab summer camp, and a DIY festival of emerging work on 14-16 June.
New Welsh writing
October will see a production of the first theatre play by the popular Rhondda Valley author Rachel Trezise, staged at the Park and Dare in Treorchy as the venue celebrates its centenary.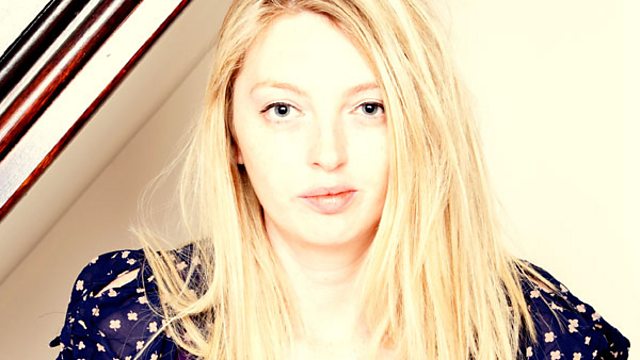 Rachel Trezise. Photo courtesy of National Theatre Wales
Tonypandemonium is set in the south Wales valleys and is an autobiographical piece about a daughter's fraught relationship with her alcoholic mother through various decades. It's a big year for Trezise as her second collection of stories, Cosmic Latte, will be published by Parthian.
The title is apparently inspired by a reference made to the Tonypandy Riots of 1910 and 1911 by former Wales international and rugby pundit Eddie Butler.
As part of its residency in Treorchy, NTW will work with Dirty Protest to present Dirty, Gifted and Welsh - a celebration of new Welsh writing.
Each NTW production will include extensive work to connect with local artists in each area through its WalesLab initiative, so that each residency is truly rooted in its location. The company has enlisted the help of the Welsh Music Foundation to showcase new bands in each area.
If you're dying to know more about what form the rock gig will take, it kicks off in May in Cardiff before going on tour.
Neon Neon, a collective headed by Boom Bip and Super Furry Animals' Gruff Rhys, will perform Praxis Makes Perfect, which has been conceived by the band in conjunction with Dirty Protest's Tim Price and is directed by Wils Wilson.
The gig sees the band perform alongside a cast of professional actors and is based on the extraordinary life of Italian publisher and communist Giangiacomo Feltrinelli. It coincides with the release of Neon Neon's much-anticipated second album, also entitled Praxis Makes Perfect.
Neon Neon, who will perform Praxis Makes Perfect. Photo: Mark James
The year's programme concludes with the Christmas show Silly Kings, which runs from December until next January at Cardiff Castle, and is an adaptation of the children's book of fairy tales by former Monty Python Terry Jones.
Chair of National Theatre Wales' board Phil George said: "This is a very exciting third season for National Theatre Wales.
"It takes the company deeply into Welsh communities, from Anglesey to Butetown and Treorchy, and it gives our work international profile in Japan.
"And I'm thrilled that we'll be offering bold large-scale productions with Praxis Makes Perfect and Silly Kings."