Jemma King launches her first collection of poetry at the Dylan Thomas Centre
Award-winning Welsh poet Jemma King is currently halfway through the launch tour of her very first collection of poetry.
Audiences at the Dylan Thomas Centre on Thursday will be treated to readings from The Shape of the Forest, described by publishers Parthian as "a powerful survey of life and of human experience that spans centuries and the continents."
Jemma told me that it is inspired by several news stories that gripped her during the writing process, but agrees with an assessment made by Dr Damian Walford Davies that her verse is "poetry of the aftermath".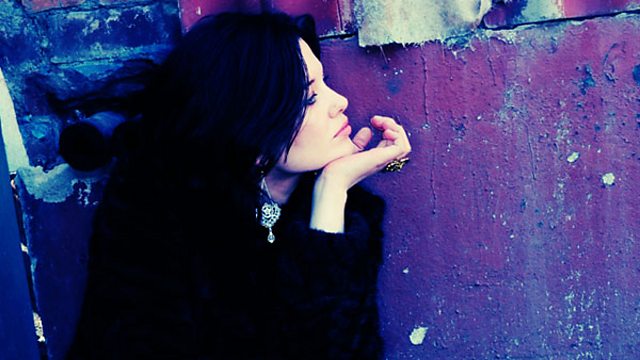 Jemma King. Photo: A Chittock
"As a collection it is very hard to define as it leaps from topic to topic and all over the place geographically," she said.
"I am really interested in the issue of empathy which is why so many of my poems delve into what happens after a big event, like a nuclear explosion, and attempt to acknowledge it in some way.
"I think that's what ties the personal and the less personal and the historical and the contemporary together."
Historical figures that feature include the 13th century Mongolian warrior Genghis Khan and the American aviation pioneer Amelia Earhart, while historical events including the trial of The Pendle Witches, the onset of The Renaissance and the discovery of the Belvedere Apollo are revisited through Jemma's verse in intriguing ways.
She said: "With Amelia Earhart I was writing at a time when they thought they had found her remains. I found her so interesting because she is a public figure, and there is such fascination surrounding her disappearance over the Pacific, yet she was really very isolated in what she was doing."
The Genghis Khan connection is altogether more strange. A few years ago National Geographic revealed that 17.5m people in the world are direct line descendants of Genghis Khan. Jemma's aunt went to get tested and found she had the gene, which sparked a temporary obsession for Jemma.
Currently in the final stages of completing her PhD, Jemma is juggling the book launch with her post teaching literature and creative writing at Aberystwyth University, and working on a new collection.
She admits scooping the prestigious Terry Hetherington Award for young writers in 2011 has helped her career immensely, and thanks the team behind the award in acknowledgements to The Shape of the Forest.
She said: "I'm immensely grateful to them and it means so much to me as a writer just starting out because it has made me much more visible.
"I'm currently researching a new book based on a collection I have started of antique nude photographs where I am trying to reconstruct the women in the pictures and imagine what they would be saying if they could speak.
"I'm loving the research for the collection, although I started out calling it le dishabille, which means 'the undressed' in French, but I'm finding out lots of the photos actually come from other countries so I may have to rethink that!"
Jo Furber, Swansea Council's Literature Officer, said: "Jemma's new collection has been described as haunting, distinctive and sensual.
"It certainly is a sophisticated debut that offers a powerful survey of life and human experience."
The reading at Swansea's Dylan Thomas Centre takes place at 7.30pm on Thursday 27 June. Jemma will also appear at The Cellar Bards in Cardigan on 26 July.
For more details about Jemma's work read her blog at jemmakingpoet.wordpress.com.