Last weekend was the hottest of the year so far with temperatures soaring to 27 Celsius, 81 Fahrenheit in a few places such as Trawscoed in Ceredigion.
Mind you, despite the heat there was still a few patches of snow on the mountains in Snowdonia as the members of
Prestayn Rambling Club
found out. Instead of sun-bathing they ended-up throwing snowballs on Carnedd Gwenllian, 2,993 feet above sea level!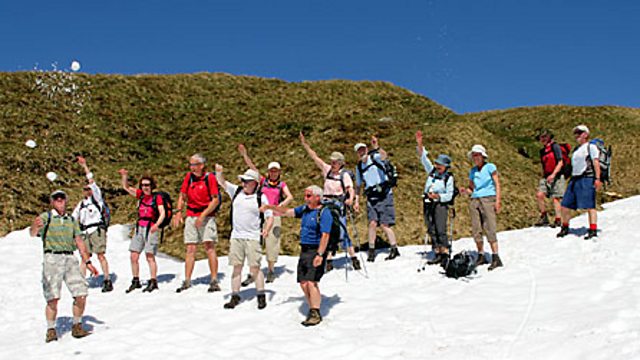 Since then it has turned cooler and fresher. Highest temperatures today were typically 15 to 19 Celsius across Wales, 21 Celsius, 70 Fahrenheit in parts of the south and the cooling trend is set to continue over the next few days.

Spring this year has been drier than normal, especially April, and I know some people are desperate for rain given the ground is a bit parched. However, the reservoirs seem to be coping reasonably well. Dwr Cymru Welsh Water have informed me that their reservoirs are 75% or more full at the moment with none considered to be 'low'. There is some maintenance work taking place at a couple of reservoirs, eg the Cantref reservoir in the Brecon Beacons where it has been necessary to lower the water level. Severn Trent say that water levels in their Welsh reservoirs are a little lower than normal for this time of year but this is not a cause for concern.

Apart from a few showers I can't promise much rain this week. However, the weather pattern may change over the bank holiday weekend when low pressure in the Atlantic may bring us some significant rain. Not good news if you've got any outdoor plans but at least the gardens and allotments will get a watering.