It was certainly a cold and frosty start for most of Wales this morning. Temperatures on some coasts stayed above freezing but most places dropped below. At Tirabad in Powys, the thermometer dipped to -6 Celsius, 21 Fahrenheit making it one of the coldest places in the UK!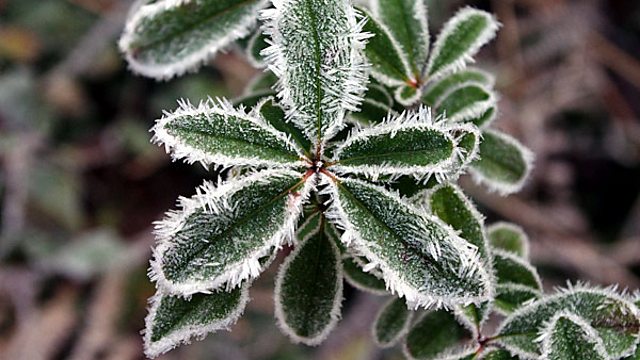 Frosty flowers (photo: Kerryn Price)
Despite the chill in the air most of Wales enjoyed some sunshine with river levels generally falling. Although a few rivers remain swollen; at the time of writing, there is one flood warning in the Lower Dee Valley from Llangollen to Chester.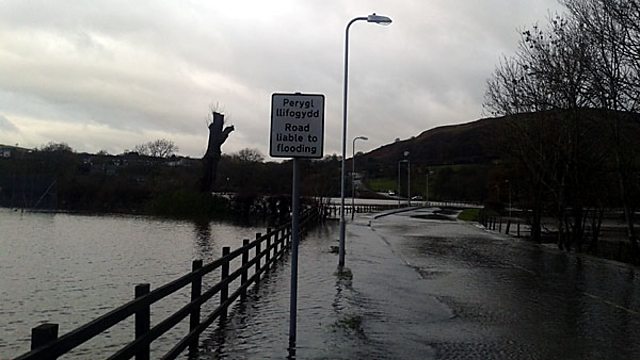 Sign in Corwen (photo: Alan Biles-Liddell)
In Wales around 178mm (seven inches) of rain has fallen so far this month. This is only 10% more than normal. However, this figure is an average using data from weather stations all over the country. Individual places will have more or less rainfall than this and falling onto saturated ground it led to severe flooding.
This evening sees a fairly clear start for most of the country with the odd freezing fog patche but cloud will increase overnight bringing a few spots of light rain and drizzle. Not quite as cold as it was last night, however, in parts of Mid Wales, the south and east temperatures will fall below freezing with a frost and a warning of icy patches has been issued for south-eastern counties of Wales.
Tomorrow will be cloudier than today with a little light rain in places or a shower, otherwise it will be dry and in places it should brighten up with a little sunshine. Top temperatures 5-7 Celsius with generally light winds.
Snowdon (photo: Eddie Evans)
On Saturday, a few showers are likely, these mainly in the west and southwest, but apart from that it will be dry and brighter too with sunshine, overnight frost and a continuing risk of icy patches.
Sunday may start dry but turn cloudy with rain spreading from the west during the day and night. Next week, heavy rain on Monday will clear to sunshine and blustery showers. Some of the showers heavy with hail and thunder in places, it will also turn colder again with snow likely on the hills and mountains.