Moel Famau and the tumbling tower
The next stop on our Weatherman Walking trip was
Mold
where we've been filming for the last two days.
I've been doing a 4-5 mile circular walk, beginning and ending at the car park up around Moel Famau - a well known hill in the area and the Jubilee Tower.
The area is also home to a wide and varied range of wildlife species that live up here in the heather/ moorland habitat.
Views from the top: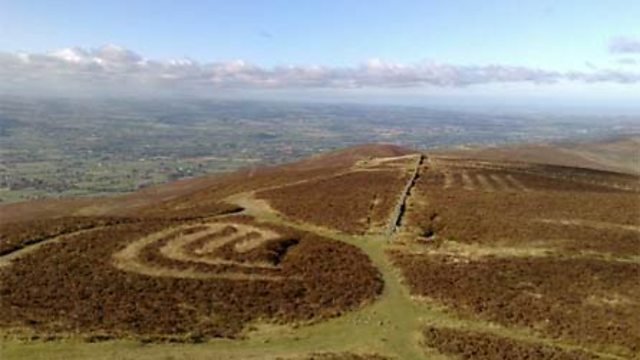 These include red and black grouse whose numbers are steadily rising as well as peregrine, merlin, hen harrier, meadow pipits, wheatear, skylarks and many mammals.

Moel Famau is very popular with walkers and visitors and had over 200,000 people visiting last year.

At least one of them was BBC Wales' North East blogger - Nick Bourne who walked the 20 mile route from Moel Famau to Prestatyn earlier this year!

The Jubilee Tower was built to commemorate the coronation of King George III and sits at the highest point of the walk at 554 metres.

Interestingly, it was never completed due to a storm which blew it down in 1862 so what you can see are just the remains.

From the top and on a sunny day like today (Friday), you can see as far as Liverpool, Manchester and parts of Snowdonia but we've also had thick, dense fog so we're going to have to re-shoot some parts of the walk.

What a difference a day makes: