Exhibition explores representations of Welsh landscape through four decades
Throughout the years the approaches to encapsulating Wales on canvas have been diverse in their reach. Its rugged mountain peaks and glorious coastline have inspired many an artist to put paintbrush to paper in an attempt to capture its beauty.
Now a gallery in one of the most stunning parts of the country is hosting an exhibition that showcases the work of landscape artists here since 1970.
Oriel y Parc at the visitor's centre at Pembrokeshire Coast National Park is also home to Amgueddfa Cymru – National Museum Wales in Pembrokeshire.
Curator Bryony Dawkes is behind the latest event, New Ground: Landscape Art in Wales since 1970.
It casts a glance at how different artists have chosen to interpret the setting ever since the birth of conceptual art as a genre. And it's not just restricted to paintings - a variety of media is on show, from waste slate, oil paintings and sculptures to film and photography.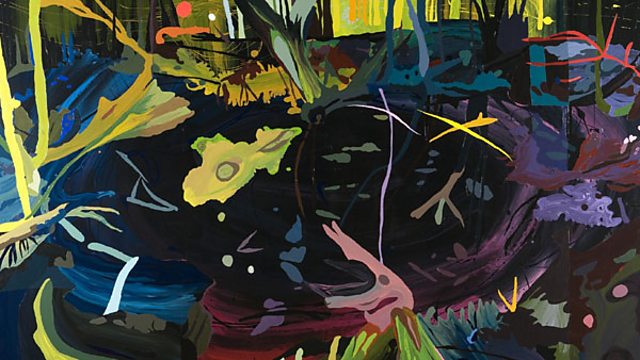 Clare Woods, Hill of Hurdles, 2010 © the artist, courtesy of Stuart Shave/Modern Art
Dawkes said: "We hope that visitors will appreciate and engage with the wide range of media including painting, sculpture, photography and film on display.
"We have an exciting selection of internationally recognised artists on show, including Brendan Stuart Burns, whose Caerfai Bay inspired paintings created during his 2009 residency at Oriel y Parc will sit alongside Richard Long's dramatic slate work, Blaenau Ffestiniog Circle and Clare Woods' Hill of Hurdles, an atmospheric 'nightscape' made with oil and enamel on aluminium.
"The exhibition aims to introduce just a few of the ways in which artists in recent decades have moved away from more traditional representations of the Welsh landscape, and how, through new techniques and approaches, they encourage us to view the familiar in new and unexpected ways."
Brendan Stuart Burns is a former Welsh Artist of the Year and winner of the National Eisteddfod's gold medal for art.
He has always enjoyed a close relationship with the Pembrokeshire Coast and through his bold abstract oil paintings and drawings hopes to convey what he calls a primeval response to the landscape.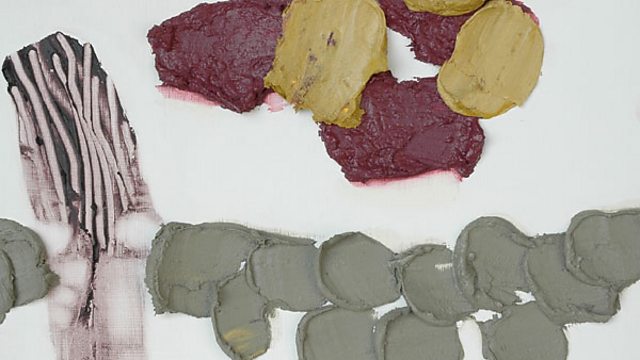 Detail from Brendan Burns' Shimmer, 2009 © the artist
Speaking about his work on his website, he says: "There has to be another response to these works other than a simple recognition of time and place.
"They have to be more primeval than that, they have to 'touch' you. I aspire to a painting which communicates to everyone, whether you know Pembrokeshire or not.
"It's our genetic make-up, it's being human, being alive to the world, that I wish to tap into. They're about being human, and the act of creativity.
"They are about contemplation, they have to be sensed as well as experienced, they are physical paintings. The 'spiritual' response and purpose is central."
View more of his pictures in a BBC Wales News photo gallery.
Richard Long's slate work has made him one of Britain's best known but most elusive land artists. His inspiration is drawn from the long walks he takes in the countryside - for him a key launch pad to the creative process.
His work has been exhibited around the world, including at the Museum of Modern Art and the Guggenheim Museum in New York. In 1989, he was awarded the Turner Prize.
His work, The Blaenau Ffestiniog Circle was built specifically for the National Museum Wales, using Welsh slate collected directly by the artist at the Llechwedd Slate Mine in Blaenau Ffestiniog.
Hear more about his work on the BBC Archive website.
Also starring in the exhibition is another land artist, David Nash, whose work features in prominent collections across the globe. In a career spanning 40 years he has created over 2,000 sculptures out of wood, many of them monumental in scale.
Other artists featured in the exhibition include Keith Arnatt, David Cushway, Mike Perry, Terry Setch, Anthony Shapland.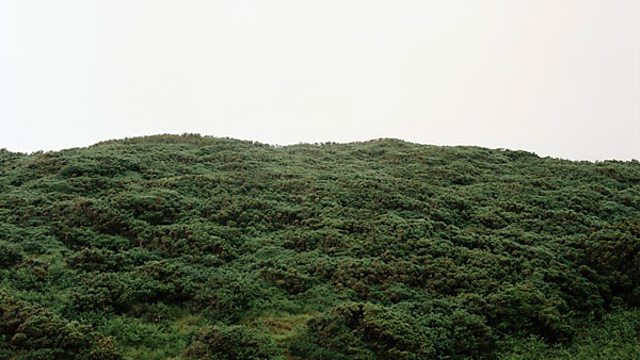 Detail from Mike Perry's Green Gorse, 2003 © the artist
Visitors to Oriel y Parc Gallery will be able to hear about each artist in depth through guided tours, led by Dawkes on one Thursday per month.
The tours will take place at 11am and 2pm at Oriel y Parc on 22 November, 20 December, 17 January and 14 February.
Oriel y Parc Manager Paula Ellis added: "We're really excited about this bold new exhibition and hope people will make more than one visit during the exhibition period over the winter."
For more information call 01437 720392 or go to orielyparc.co.uk.