Intimate show for Charlotte Church
Charlotte Church will play an 'intimate' show at Hay-on-Wye's philosophy and music festival HowTheLightGetsIn next month.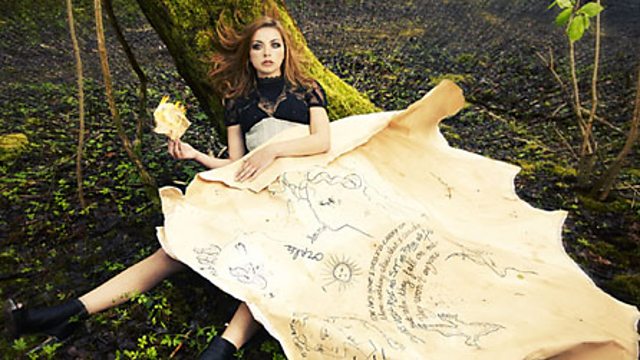 Charlotte Church
Almost two years on from the release of her second pop album Back To Scratch, the Cardiff singer returns to playing live at the event, on Sunday 10 June (6.30pm). Her main aim at the show, said a spokesperson, is to showcase new material that she's been working on.
She said: "I'm really looking forward to performing at HowTheLightGetsIn; it's a great festival in a great town and I've missed playing live. The music I'm making now is pretty different to anything I've done before, so I recommend people come with an open mind!"
Now in its third year, HowTheLightGetsIn (30 May - 10 June) is organised by the Institute of Art and Ideas. The festival gathers some of the foremost and most interesting voices from among the arts, academia, performance, science, politics and more to collectively explore new ideas and the issues facing contemporary society today in a mixture of incisive and inspirational debates, talks, workshops, film screenings and performances.
The festival site sits in the grounds of a converted 18th century chapel, The Globe.
Also on the line-up:
Emmy The Great
Dan Le Sac
Jeffrey Lewis And The Junkyard
King Charles
Charlene Soraia
Camille O'Sullivan
Anne Pigalle
Man Like Me
Speakers at the event include Glastonbury founder Michael Eavis, electronic music pioneer Brian Eno, composer and multimedia artist Michael Nyman, creator of the Gaia hypothesis James Lovelock, campaigner and activist Peter Tatchell, cult comic author Warren Ellis, Turner prize-winning sculptor Richard Deacon, Marxist literary critic Terry Eagleton, political columnist David Aaronovitch, novelist Mark Haddon, Labour politician Diane Abbott MP, Big Chill founder Pete Lawrence, and over 150 more.
Feel free to comment! If you want to have your say, on this or any other BBC blog, you will need to sign in to your BBC iD account. If you don't have a BBC iD account, you can register here - it'll allow you to contribute to a range of BBC sites and services using a single login.
Need some assistance? Read about BBC iD, or get some help with registering.