Looking forward to a brighter weekend
The weather has been very up and down so far this month. There's been some lovely sunshine but it's been wet at times with heavy showers, thunderstorms and hail.
This lightning bolt was photographed by Zac Owen in Tir-y-Berth: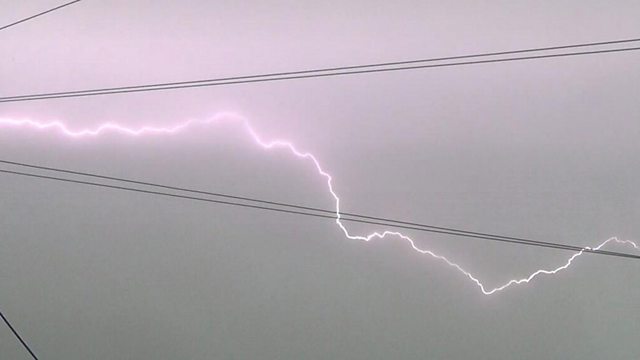 Lightning in Tir-y-Berth by Zac Owen
While this picture of fork lightning was taken in Oakdale by Shane Lewis this afternoon.
And how about this dramatic photo by Ryan Purchase in Blaenavon?
While a massive thunderstorm in Paris yesterday produced this beast of a hailstone.
Now, if you're fed up with the downpours, pressure is going to rise over the next few days. That means the weather is going to settle down for a while with high pressure bringing dry weather, more in the way of sunshine and it will become warmer as well.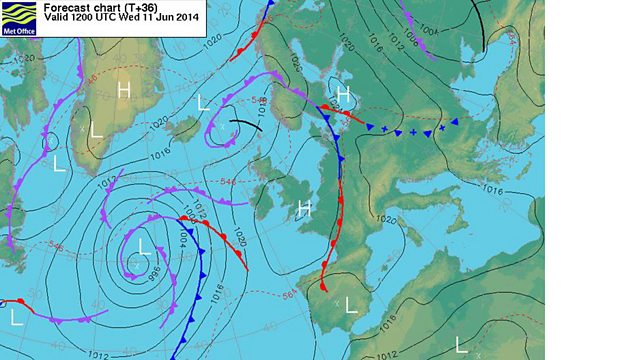 Weather chart for Wednesday 11 June
If you suffer from hay fever, the pollen count will be high tomorrow and very high on Thursday.
The weekend looks mostly dry with variable cloud and some bright or sunny spells. So, there is a much quieter, settled spell of weather over the next few days lasting into next week, thanks to high pressure.