Sunny spells and light winds
The Gower Walking Festival is celebrating its 10th anniversary this year and I did a short walk through Bishop's Wood Nature Reserve near Caswell Bay on Saturday. The weather was cloudy but it stayed dry, warm and humid with a top temperature of 23°C.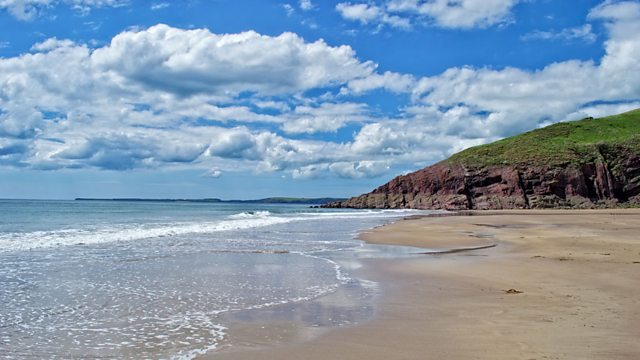 Presipe Bay in Pembrokeshire, 14 June 2014, by Mike Hillen
Looking ahead, little change is expected this week with plenty more dry and settled weather, with high pressure centred over the Atlantic west of Ireland. I can't promise wall-to-wall sunshine - cloud cover will vary from day to day, but there will be some sunny spells.
There is no sign of any widespread and significant rain on the horizon, but it won't stay completely dry everywhere. Weak fronts and upper troughs will move south around the high pressure, bringing cloud and the risk of a few showers on Wednesday. Although hit and miss, the showers could be heavy in places.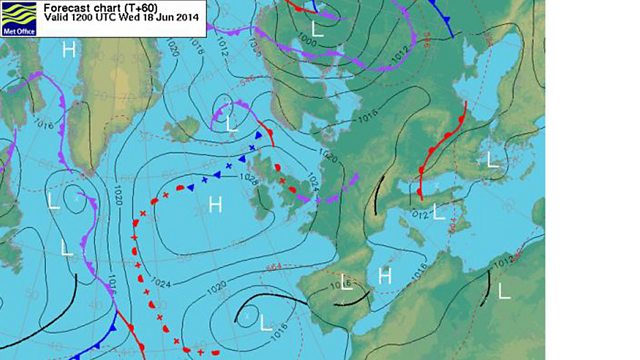 Weather chart for 18 June 2014
A heatwave is unlikely with the wind coming in from the north or northeast, but in the sunshine and with light winds it will feel very warm or even hot. We are approaching the summer solstice on June 21 and the sun is very strong. Highest temperatures should reach 22 or 23°C in the shade. The north and west coast will be a little cooler with onshore breezes and a risk of mist rolling in from the sea.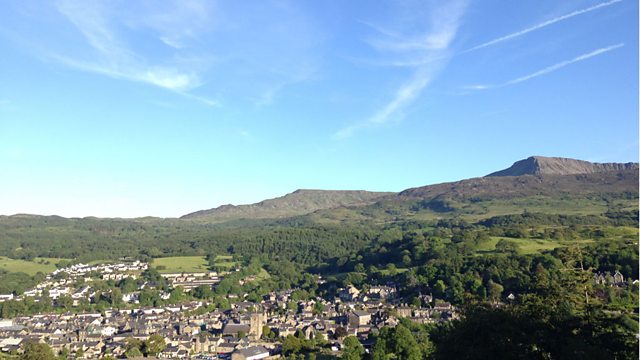 Photograph of Dolgellau overlooking Cader Idris, 12 June 2014, by Annest John
So, good weather for working outdoors this week - some farmers have already taken advantage of the fine conditions and cut the hay or made silage. At the moment next weekend looks mostly dry. Beyond that, a lot more dry weather is expected into the fourth week of June.