Rolf On Welsh Art paintings go on show
Five new paintings by acclaimed artist and entertainer Rolf Harris will be going on show at museums and galleries around Wales as part of a new BBC Cymru Wales arts series Rolf on Welsh Art.
The paintings, which were created for the series, feature Rolf's attempts at creating a work in the styles of the four featured artists - Sir Kyffin Williams, Graham Sutherland, Josef Herman and Shani Rhys James.
Each episode of the four-part series sees Rolf visiting the areas where the artists worked, hearing about them and their work through friends, family and experts, and putting into practice what he learns to commit his own tribute to canvas.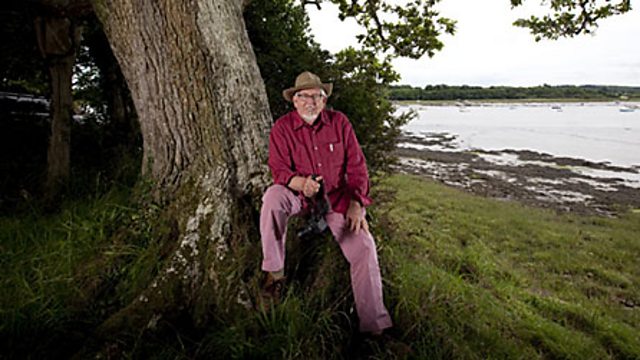 Rolf Harris
Rolf had to tackle challenges he had never faced in his artistic life before, including:
painting entirely with a palette knife in the style of Sir Kyffin
viewing himself in a hand mirror to paint, as Shani Rhys James does
picking up objects from Pembrokeshire to incorporate into his interpretation of Graham Sutherland
redoing his version of his Josef Herman as his first effort wasn't "monumental" enough
You can see how he fares with the differing styles in the series Rolf on Welsh Art, which begins on BBC One Wales on Wednesday 16 February at 7.30pm.
BBC Cymru Wales has worked in partnership with the four museums and galleries to enable audiences across Wales to come face to face with Rolf's work.
The paintings can be viewed at the following partnership venues:
Each gallery contains the original most closely associated with their area and some will also display reproductions of the others. Glynn Vivian will display two originals in the style of Josef Herman - a first watercolour attempt, which Rolf declared "a good representation" but not like Herman's, and a second painted in oils, which he is most satisfied with of all the four tributes.
Rolf Harris himself will be visiting National Museum Cardiff on Wednesday 16 February to talk about the series and answer questions in conversation with BBC Radio Wales Arts Programme presenter Nicola Heywood-Thomas. The session is free and begins at 2pm.
Read a story about Rolf's painting of Bryn Terfel's father Hefin Jones, on display at Oriel Ynys Mon, on the BBC Wales News website.