'Wales breaks its silence...' at the National Waterfront Museum, Swansea
Fifty-three Welsh Italians perished on the SS Arandora Star in 1940. The liner was transporting German and Italian internees along with prisoners of war to internment camps in Canada.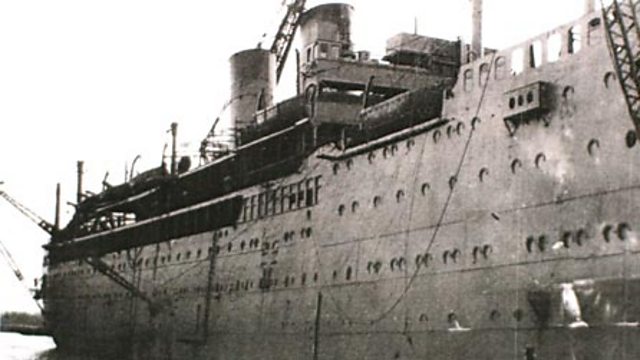 Arandora Star
The Arandora Star, which previously operated as a cruise ship, had been commandeered by the Admiralty in the early part of World War Two. On 1 July 1940 it left Liverpool with nearly 1,200 Italian and German internees on board.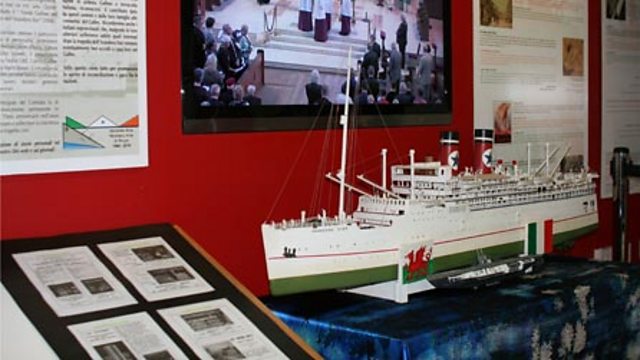 Replica scaled model of the Arandora Star in her pre-war, luxury cruising days, when her beautiful appearance earned her the nickname, The Wedding Cake.
The following day she was torpedoed and sunk by a German U Boat resulting in the loss of more than 800 lives. The internees who did survive were brought back to the UK and immediately shipped to internment camps in the Australian outback.
The fascinating stories of those touched by the tragedy now forms an exhibition at the National Waterfront Museum in Swansea.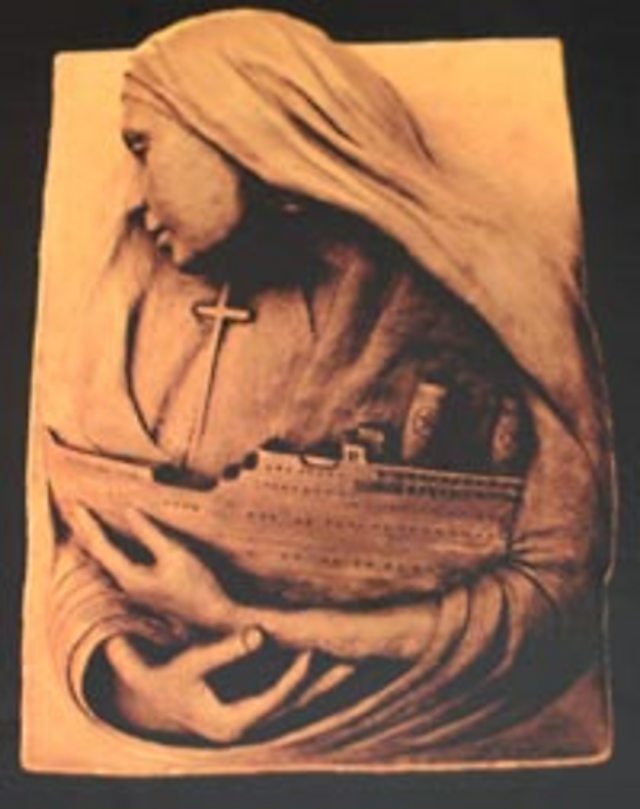 Terracotta sculpture of Mary Cradling the Arandora Star, by artist Susanna Ciccotti
Speaking about the exhibition, curator, Paulette Pelosi, a member of the Arandora Star Memorial Fund in Wales said:
"For 70 years, the people of Wales, both Welsh and Italian, for whatever reason, remained mostly silent about the tragedy. As highly emotive stories began to be told to members of the fund, it seemed a logical and worthy tribute for me to create the exhibition."
Wales Breaks its Silence...From Memories to Memorial runs until Sunday 30 October at the National Waterfront Museum, Swansea.
Phil Carradice wrote a blog about the loss of the SS Arandora Star. You can read it here.