Lothar Götz: Wait Until Dark
Those with an interest in architecture and its connection with art should check out a new exhibition soon to open at Chapter in Cardiff, by Lothar Götz.
Wait Until Dark, which opens at the arts centre on Friday 3 February, Götz has created a series of new pieces that refer to and comment on the current use, architecture and history of the building.
He has also been commissioned to produce a work for the lightbox glass structure on the outside of the centre, which greets visitors as they arrive.
That work "will both reveal and affect the exterior and interior of the building and its inhabitants."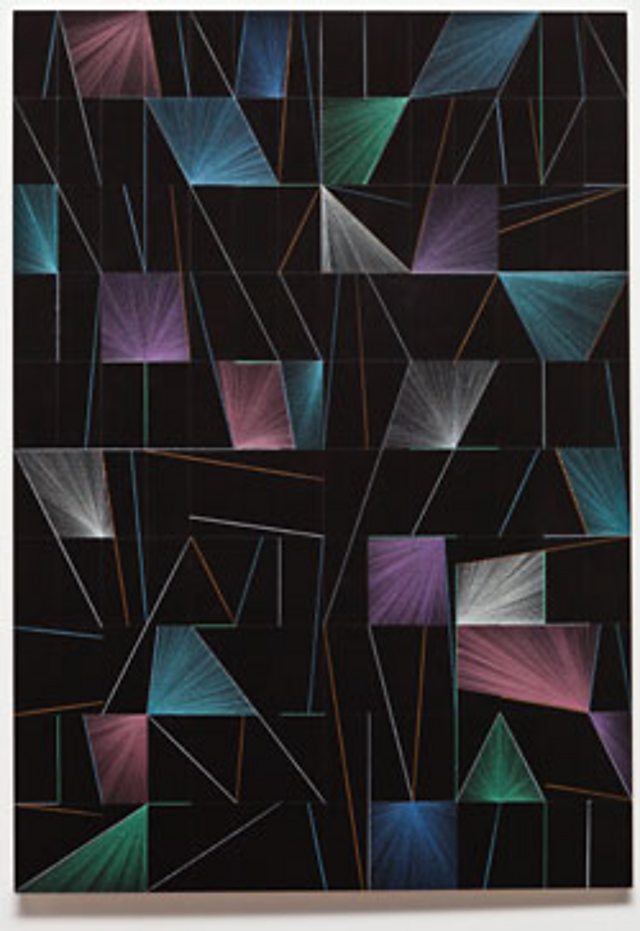 An example of Lothar Götz's work. Photo: M Franke
Götz's body of work straddles both ends of the scale, ranging from site-specific wall paintings and installations contained in one room to smaller drawings.
The German artist likes to continually engage with ever-changing ideas about architecture and space, blurring the boundaries between the historical accuracy and imagined past-lives of buildings.
He is renowned for using flashes of intense colour and abstract geometric forms and juxtaposing them in his work. His approach often sees him create floor plans of buildings for specific historical figures as well as domestic spaces for imagined dwellers. The colour splashes then convey the various functions or atmosphere of different rooms and link to the identity of the inhabitants.
His past public commissions include Platform for Art at Piccadilly Circus underground station in 2007; a collaboration with Caruso St John Architects at the Arts Council England Offices in 2008 and a commission at Haymarket Metro Station, Newcastle in 2009. He has also had commissions for the Ministry of Justice and Westminster College, London.
He has been on residencies in New York, Shanghai and Guangzhou, and enjoyed an Abbey Fellowship at the British School at Rome in 2010.
The exhibition preview is on Thursday 2 February from 6-8pm and it runs until Sunday 1 April 2012.