Al Lewis - A Child's Christmas in Wales
If you like festive tear-jerkers but weren't so keen on the John Lewis or Sainsbury's Christmas ads this year then you should take some time to watch the video of north Walian singer songwriter Al Lewis' new Christmas track.
I may be nearly six months pregnant and prone to weeping at basically anything but there is something really lovely about the way he has captured the nostalgia of Christmas and what it means to different generations.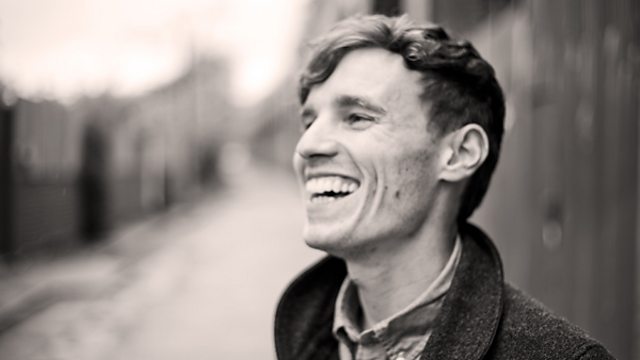 Al Lewis. Photo: Rosie Collins
A Child's Christmas in Wales is based on the Dylan Thomas short story of the same name and comes ahead of the poet's centenary in 2014 for which numerous celebrations are planned.
Al's single is already creating quite a buzz, featuring on the BBC Radio 2 playlist and getting frequent airplay as well as being the subject of complimentary tweets by Gary Barlow.
Released on Monday, it had already reached number three in the iTunes Singer Songwriter chart by mid morning, something which Al is both really pleased and humbled by.
He told me: "It's nice people are being so positive about it and it's out of this world to have somebody like Gary Barlow calling it a great song.
"I'm an independent artist and have put it out by myself so I had low expectations. It feels totally surreal to hear people like Terry Wogan announcing it and playing it on Radio 2.
"Radio is such a fantastic medium and to think my song is being played in thousands of homes is just amazing. I really hope that next time I play a gig some of those people will come along and hear the rest of my music."
The story was originally written by Thomas and recorded for radio in 1952. It retold Christmases past from a child's perspective and what resonated with Al was the mention of uncles and aunts getting drunk and falling asleep - something which most listeners can relate to.
He said: "I knew the story as a child but re-reading it as an adult, it struck me how timeless it is. It could have been written yesterday.
"I loved the sort of feelings it evokes and wanted to create something that encouraged others to enjoy it but let their own imaginations take them where they wanted to."
The song features backing music from the Welsh harpist Catrin Finch and was filmed entirely in Swansea, with all the interior shots filmed at 5 Cwmdonkin Drive, where Dylan Thomas was born.
Al, who himself grew up in the seaside town of Pwllheli on the Llyn Peninsula, admits that key to having a great Christmas song is having a video that connects with the audience and he credits his friend Ben Williams for achieving just that.
"He's done a cracking job in telling the story of Christmas in a way that isn't so sickly sweet and shows that while you can be gleefully happy like a child, there are also people who feel very sad and lonely at Christmas," said Al.
"The actors Alan Lloyd, Caryl Morgan and Reuben Holt are just brilliant at telling the story too."
To find out more about Al's music visit: allewismusic.com