A weekend of Open Doors in Wales
This weekend is another chance to make the most of the Open Doors initiative, the largest annual free celebration of architecture and heritage to be held in Wales.
Buildings that normally charge entry fees waive them to encourage people to visit and learn more about history and heritage.
There are some fantastic places in Wales taking part in the scheme but make sure you check with sites before you set off. Although visitors can just turn up to some sites, some venues require bookings in advance to secure a place on a guided tour.
Information on all the events and participating sites can be found on the Civic Trust Wales website.
Just some of the buildings and places taking part in Open Doors this weekend are:
Insole Court in Cardiff. This is a romantic Gothic-styled Victorian mansion and on Saturday 18 September, there will be guided walks of the building. There is also the opportunity to enjoy a formal Edwardian tea.
James Harvey Insole started building his home in 1856. In 1874 Insole adopted the Gothic revival style.
St Mary's Church in Tal-y-llyn, Anglesey is a simple medieval church, serving a largely lost township. The church is a Grade I listed building and is now under the care of Friends of the Friendless Churches.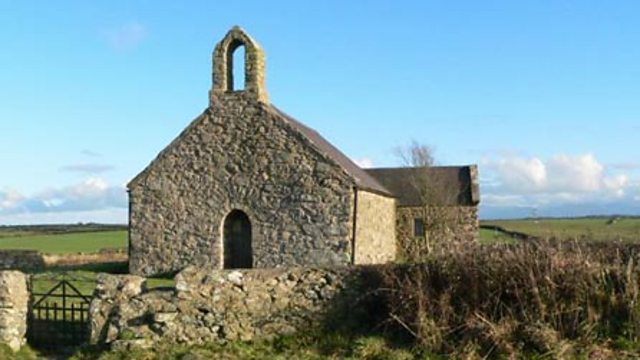 St Mary's Church, Tal-y-llyn, Anglesey.
St Beulan Church in Llanbeulanon, Anglesey is also under the care of Friends of the Friendless Churches. It has recently undergone a programme of repair. The church is dramatically sited at the end of a causeway. It has a number of good 18th century monuments inside including a font which may have originated as an altar and could date from the 12th century.
St Beulan Church is medieval in origin and accessed down a grassy track.
Open Doors is organised by the Civic Trust for Wales on behalf of Cadw, the Welsh Assembly Government's historic environment service.
Feel free to comment! If you want to have your say, on this or any other BBC blog, you will need to sign in to your BBC iD account. If you don't have a BBC iD account, you can register here - it'll allow you to contribute to a range of BBC sites and services using a single login.
Need some assistance? Read about BBC iD, or get some help with registering.