More rain has fallen in the last 36 hours than during the whole of July! 50 to 75mm (two to three inches) has fallen in parts of south and west Wales and the torrential downpours have led to flooding in places with over 10 flood alerts in force.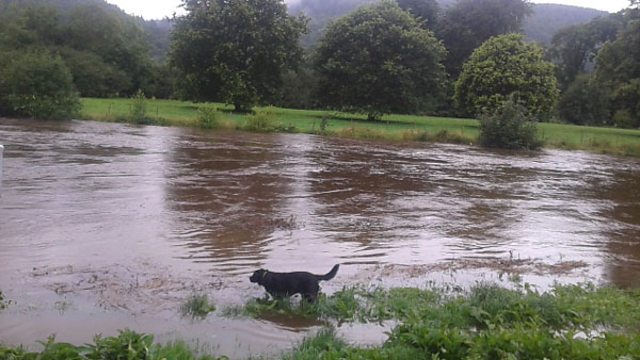 The River Conwy at Llanrwst. Photo: Manon Johnes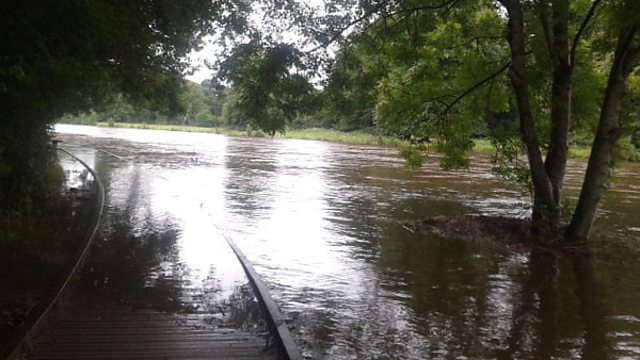 Flooding at the River Conwy at Llanrwst. Photo: Manon Johnes
The trough of low pressure responsible for the heavy rain and showers will slowly move away leaving a dry evening and night.
The next few days are looking much drier and brighter thanks to a ridge of high pressure. A few scattered showers are likely but on the whole there will be plenty of dry weather. Temperatures will be around the seasonal average with daytime highs around 19°C and overnight lows near 11°C or so.
Looking back, July was the warmest and driest in Wales since 2006. The mean temperature was 17.2°C, 2.0 degrees above the long term average. There was only 58mm of rain, the long term average is 92.6mm.
Wales was the sunniest part of the UK in July with 288.9 hours of sunshine. The long term average is 179.0 hours. It was also the sunniest July since 1955 and the second sunniest July since sunshine records began in 1929.
It looks like July will be the best summer month this year. Looking ahead, there is no sign of another heatwave. The outlook for the rest of August suggests mixed and sometimes unsettled weather. Low pressure will bring further rain and showers at times but a few pleasantly warm days are likely as well.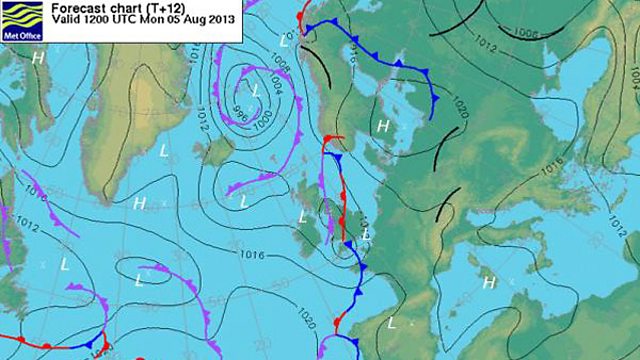 Weather chart for today shows a trough of low pressure over the UK bringing the heavy rain
In the meantime, if you're going to the National Eisteddfod in Denbigh, after the recent heavy rain the next few days will be much drier and more settled with some sunshine but don't be surprised if you catch a shower!
Check the latest forecast for Denbigh.
If you see me on the Maes don't forget to say "shwmae!"