An unlikely siege: Dryslwyn castle
One advantage of living in Carmarthenshire is that we're spoilt for choice when it comes to castles and on a sunny day, it makes for a cheap and easy day out with the children to combat the familiar cries of "we're bored!"
And it's an activity that doesn't involve sitting in front of a screen of any sort. So armed with plastic swords, we descended on Dryslwyn castle at the weekend.
Actually ascended is more like it, as it's a steep climb up to the castle itself from the car park next to the river Towy, but it's definitely worth it when you get there.The view is spectacular down across the Towy Valley.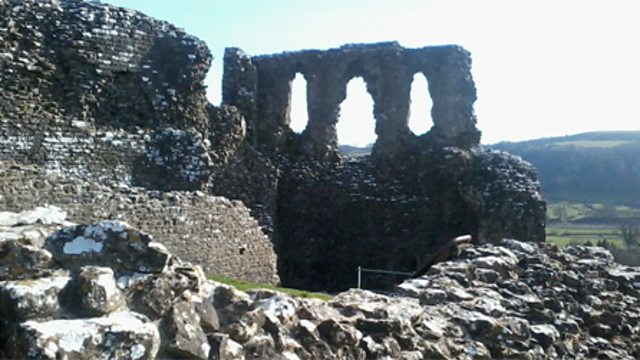 Dryslwyn castle in the sun.
Cadw who maintain the castle, are carrying out work on one of the main walls, or what's left of it, so the structure is currently covered in scaffolding.
But when you think that the castle has been standing here for around 800 years, it's hardly surprising that it needs the occasional bit of renovation work.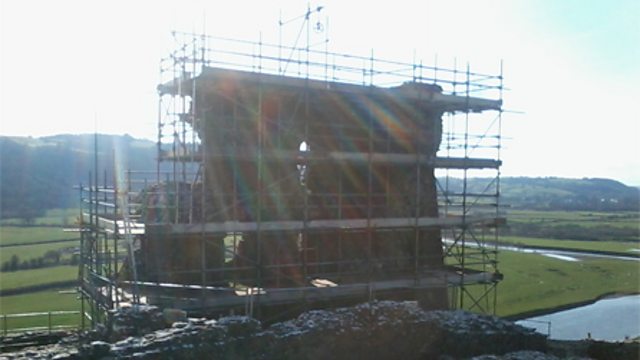 The castle under scaffold.
Dryslwyn is one of the so-called 'native Welsh castles' built by Welsh princes and in Dryslwyn's case, along with its neighbouring castles of Dinefwr and Carreg Cennen, performed an important part in protecting the old kingdom of Deheubarth in South West Wales.
If you're watching the current BBC Wales series, The Story of Wales then you'll know all about this, but there's something about visiting a castle which brings the past to life, helped with diagrams along the route of the footpath, imagining what the castle might have originally looked like.
The castle at Dryslwyn was seized by Owain Glyndwr in 1403 before being finally occupied by the English king Edward 1.
At the end of our visit, the plastic swords didn't make much impact, so the castle is still standing on its magnificent hilltop location, keeping an eye out for other potential invaders.
For more information on visiting Dryslwyn castle, go to www.cadw.wales.gov.uk/daysout/dryslwyncastle