Vito Victor De Lorto: in search of a GI father
Last October I received a request for help while appearing on BBC Radio Wales. It read: "How would you go about tracing an American GI from World War Two?"
I quickly replied with basic information about contacting GI Trace, an organisation set up to help people trace their American GI fathers and/or families. I also suggested that he read Shirley McGlade's book Daddy, Where Are You?: The Moving Story Of A Daughter's Search For Her GI Father.
Later off air I rang and spoke to Cardiff based Bob Williams. He was born in 1945 in Tongwynlais. The details on his birth certificate confirm that his mother was Thelma Abbott and his father was Vito Victor De Lorto, a private in the US Forces. Incredibly even the service number was provided.
After the war Vito returned to the USA and in 1948 Thelma married Jack Williams, who adopted five-year-old Bob in 1950.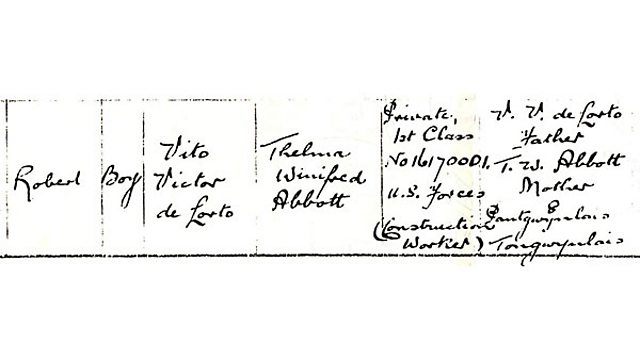 Detail from Bob Williams' birth certificate
Bob's mother Thelma died in 2012. She was one of 11 children and when one of her brother's died two faded photos were found in the house. They were of Vito.
Also in the house was a Purple Heart medal. These were awarded for all combat related injuries while serving in the US Army. The items were given to Bob since it was no secret that his father was an American of Italian descent.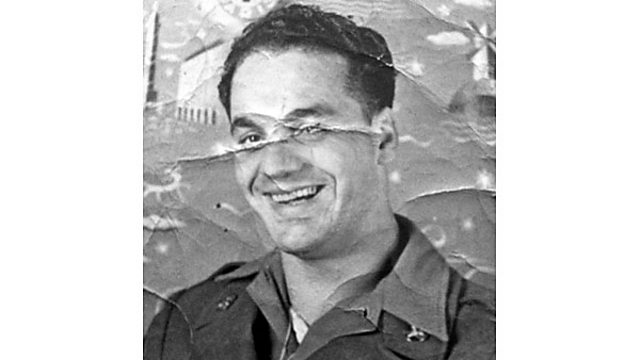 Vito Victor DeLorto, US Forces Number 16170001
Unlike most British campaign medals Purple Hearts have no service number and there is no searchable list anywhere. More than 964,000 Purple Hearts were issued during World War Two alone so it was not possible to go down this search route. However, since Victor had died in 1980 it was possible to order a copy of his service records but I was told it would take at least three months for them to arrive.
In the meantime I turned to my family history and people tracing skills and very slowly - because of America's different data protection and privacy laws - I was able to build a picture of Vito Victor De Lorto's incredibly complex family.
It turns out Vito also used the name Victor. He was born in 1919 and died in 1980.
His mother Minnie Vingezza Malle was one of 16 children. She married three times and had 10 children of her own. Victor was the second son of Michael DeLorto, an Italian immigrant who died in 1924.
Victor married Eleanore Pasowicz in 1941 and they had a daughter, Marlene, who was born in 1941, but the marriage failed while he was serving overseas.
Victor was present when Bob's birth was registered on 20 October 1945. His service records would later show that he went AWOL from 21 October to 30 November 1945, presumably to spend time with Thelma and baby Bob while he made an agonising decision.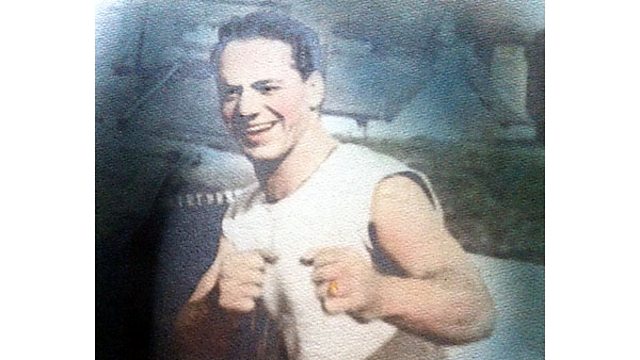 Vito Victor De Lorto
The marriage records for Illinois, which are available online, show that Victor married Sally Wood in 1950. Sally already had a daughter called Bonnie who was born in 1945, the same year as Bob.
Victor adopted Bonnie when she was five years old, which seems like the act of a man trying to create a balance in his life and provide a "correction" for the loss of his son.
Bonnie adored Victor as he was the only father she ever knew but she had never seen any photos of him in uniform. She knew very little about what he did during the war and was not aware of any medals in existence or any of his military history.
All this has changed now. If they want to Bob, Bonnie and Victor's four grandsons can register his details on the National Purple Heart Hall of Honor with pride.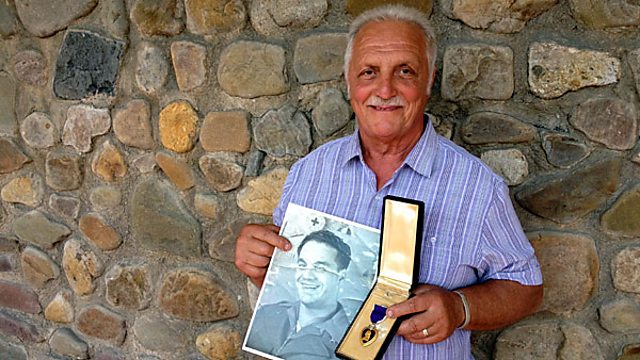 Bob Williams with his father's photograph and Purple Heart
Although Bob and Bonnie share no actual blood they do share a common father, a man it seems who desperately tried to do the right thing. Now they have one another and can share valuable information about their father.