I'm sure some of you were expecting me to announce a new 'Carry On' film, weren't you? ;)
But it is in fact time for the
BBC Wildlife Fund
to get into gear once more - think 'Live Aid' for animals.
The last call to action went out in 2007 when the BBC Saving Planet Earth appeal raised nearly £2 million.
This years'
BBC Wild Night In
is on Sunday, 20th June from 8-10 pm and the aim is to get you to donate as much of your hard earned cash as possible, in order to help fund worthy wildlife causes around the globe.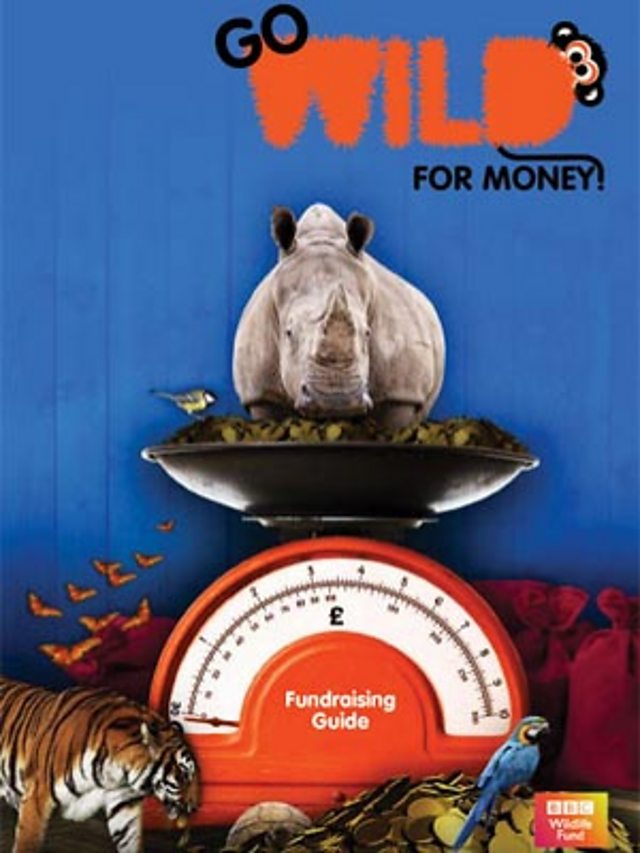 The money raised is spent on a variety of projects - from securing a vital land corridor for rare African elephants in Namibia to preventing rabies amongst Ethiopian wolves.
Back home, the BBC Wildlife Fund has helped restore the habitat of the Adonis blue butterfly in Sussex and helped fund a
red squirrel survey
in Mid Wales with the Brecknock Wildlife Trust.
There are various ways you can get involved
including a
Wear Your Wildlife to Work Day
on 18 June.
The idea is to swap your normal work clothes for something a bit more 'out there' which represents an endangered species or threatened habitat.
My blue whale outfit is up for consideration but getting in and out lifts may be an issue so I'm open to suggestions - leave a comment...
Andrew Marr and The Galapagos Conservation Trust are also running a
Blue-footed Booby Day
on 18 June so you have options...
I was lucky enough to spend time with these magnificent birds when I visited the Galapagos Islands back in 2008 and they are well worth saving!
Find out more and donate
or call 03705 100700 (standard geographical charges from landlines and mobiles apply).
All of the money donated by the public will be used to support wildlife conservation. Money raised will be distributed via grants to UK registered charities involved in conservation work around the world and on our doorstep.
A special fund raising pack, full of ideas of how to go 'Wild for Money' at school, work or home, is available from the
BBC Wildlife Fund's website
.
Gull