Hiber-Nation: hordes of mystical creatures
Step into the Wales Millennium Centre over the next few weeks and you will be greeted with a horde of mystical creatures dotted throughout the venue.
Some of the figures will dwarf spectators at 9ft tall while others take all sorts of weird and wonderful forms, but all have been created with a quirky sense of humour.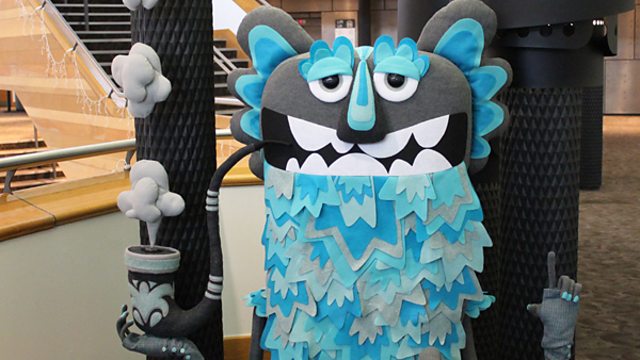 Image: WMC
They have been hand-crafted by Louise Evans, aka Felt Mistress, and inhabit an alternative world called the Hiber-Nation and are based on a series of drawings by her partner, the illustrator Jonathan Edwards.
The Wrexham-based artists have been collaborating for years and have exhibited in London, LA and Japan but this is their first ever show in Wales.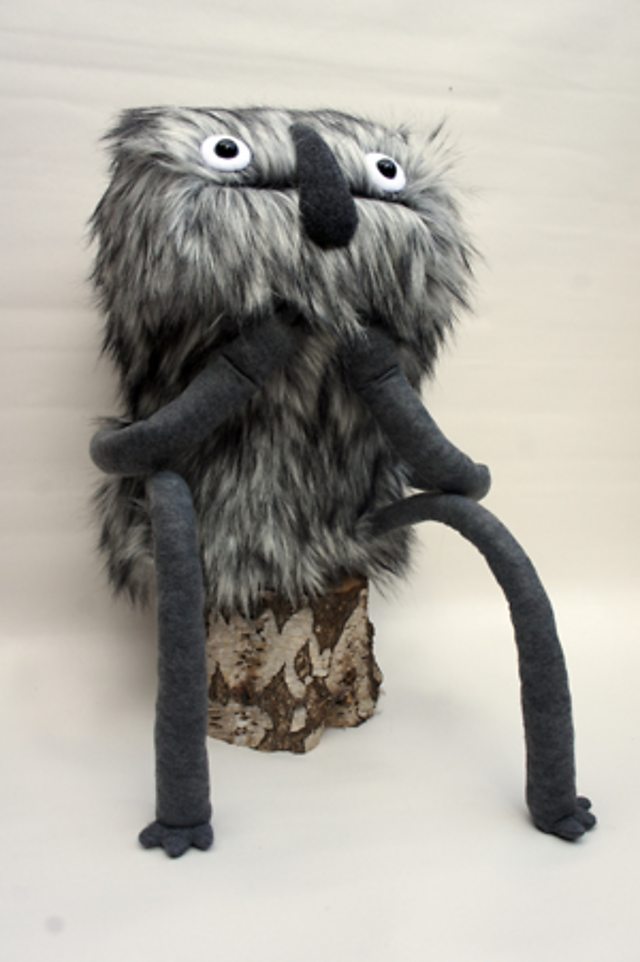 Image credit: Louise Evans and Jonathan Edwards
Some of you may know Jonathan for his frequent drawings in the Guardian newspaper.
I caught up with him as the 27 new creatures, which have been specially created for the exhibition, were being installed at the centre, taking over the foyer, two galleries and even huddling in stairwells.
He told me: "It's brilliant to be bringing our work to the people of Wales and lots of our family and friends will be coming to see it, which is great.
"Louise and I really wanted this exhibition to feel Welsh, so she has predominantly used Welsh fabrics such as tweed, wool and flannel from Welsh mills and customised them for her creations.
"Each creature has a back story which we have both devised and visitors to the exhibition can read all about.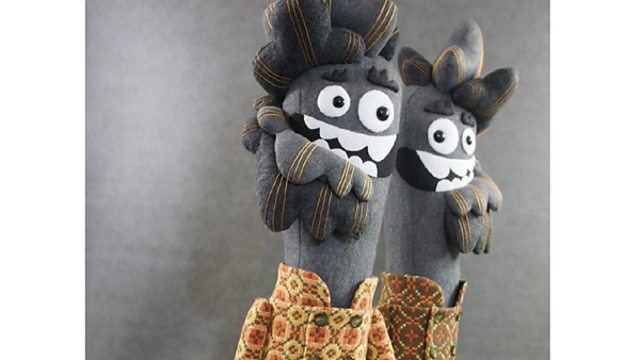 Hiber-Nation. Image: Louise Evans and Jonathan Edwards
"There's the huggable yeti who is 9ft tall and covered with luxury fake fur, and unlike most exhibitions where things in the gallery are off limits, visitors will be encouraged to hug him."
There is also a breathtaking 9ft tall Winter Queen who will be suspended over the gallery and is clad in a long white robe, handcrafted by Louise, who made bespoke wedding dresses in a previous career.
All of the characters on show come out in the winter and have aspects about them which people will find familiar and amusing.
Around 30 of Jonathan's original works – a collection of watercolours, acrylics and ink drawings – depicting the characters and the landscape they inhabit will also be on display during the exhibition. Video content introducing the characters will also be presented on the centre's projection wall.
Jonathan added: "I think my favourite of all has to be Bonto the rock star who is complete with skinny jeans and flannel shirt.
"I also love The Striders – there are three of them and the biggest is about 9ft and I think people will be pretty impressed with the White Queen and the Huggable Yeti who has huge feet.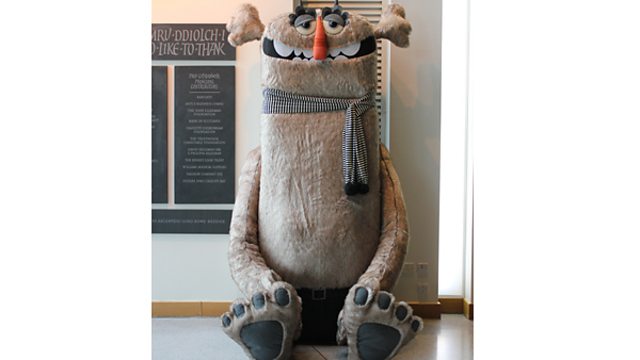 Image: WMC
"I really hope they make people smile and they enjoy finding out all about them."
While most people would find working so intensively with their other half a tall order, Jonathan says it's a creative partnership that has flourished ever since the two first met at school in Wrexham.
"It's fantastic working together – we don't need to explain things to one another, we just each know what the other one means."
The couple hope the exhibition will bring as much joy as their Christmas window display for the iconic Selfridge's store on Oxford Street did in 2010.
Louise has collaborated with a variety of artists including Jon Burgerman, Ben Newman and Pete Fowler in the past. A 400 page retrospective of her work, Creature Couture - the Art of Felt Mistress, was published in December 2012 and will be available at the exhibition.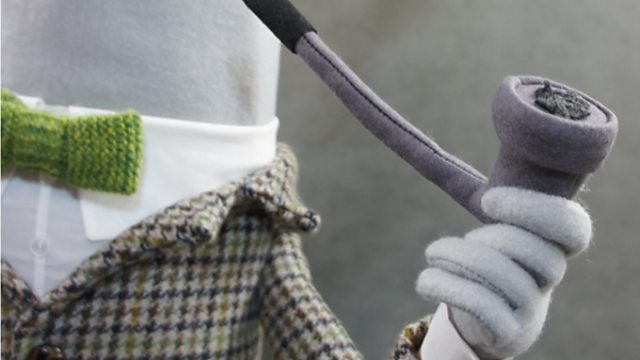 Detail of felt creature. Image: Louise Evans and Jonathan Edwards
Jonathan Edwards has produced illustrations and comic strips for magazines and publishers around the world. His artwork also appears on the covers of records by artists such as The Black Eyed Peas and The Jungle Brothers.
Louise Miles-Crust, head of programming, said: "We're very excited to be bringing the work of Felt Mistress and Jonathan Edwards to the Centre this Christmas.
"Their work is both visually stunning and fun, so we hope that art lovers and families alike will enjoy the exhibition.
"It's also great that we can host the homecoming exhibition for the talented Welsh duo and display some of the truly unique and exciting art and design work to be coming out of Wales."
Felt Mistress will also be offering a free workshop on Saturday 14 December where participants will be able to make their own felt creatures – the perfect Christmas gifts. Booking is required as spaces are limited.
The exhibition will be open from Friday 6 December to Sunday 5 January 2014.
Examples of Felt Mistress' previous works can be found on her website and Jonathan Edwards' website.