Charlotte Church collaborator on Radio Wales
Cardiff's Jonathan Powell, boyfriend and songwriting collaborator of Charlotte Church, has his new single The Love Song (I Never Wrote You) A-listed at Radio Wales this week.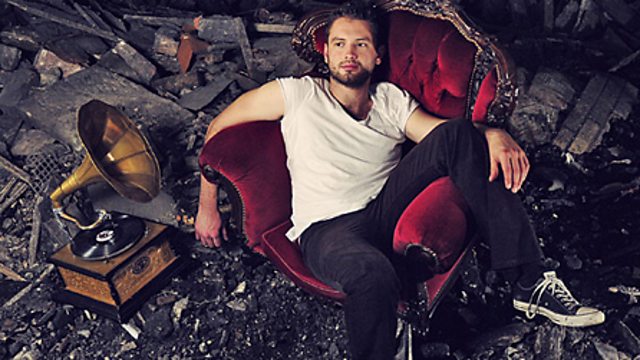 Jonathan Powell
You can catch Powell performing live on The Evening Show with Alan Thompson tonight from 7.30pm.
Powell, 23, released his début album, Forgive This Day, in 2009 on Still Small Voice Records. While his solo work attracted some fans, it was his burgeoning relationship with Church that has brought him to the public's attention. He co-wrote and recorded some of the tracks on Church's latest solo album, Back To Scratch.
Powell's music is an amalgam of modern folk, country, punk, jazz and pop. He also has a strong classical background, having studied the viola at the Royal Academy of Music, London from the age of 16. He has performed at festivals including Beach Break Live, Green Man, Midem and he will perform at South By South West later this year where he will be promoting his second album The Flight & Other Stories.
Feel free to comment! If you want to have your say, on this or any other BBC blog, you will need to sign in to your BBC iD account. If you don't have a BBC iD account, you can register here - it'll allow you to contribute to a range of BBC sites and services using a single login.
Need some assistance? Read about BBC iD, or get some help with registering