BBC Introducing acts of the month: February 2013
The View might've sung about having the "same jeans on for four days now", but for me it has been the month of the long johns. They've helped me through these dark and cold February days, a small comfort alongside seeing the carpets of daffs appear in Cardiff's parks.
St Davids Day, March and spring are just around the corner, and yet the new music soundtracking the dark month has been anything but gloomy. Each week on my radio show on BBC Radio Wales we celebrate a new BBC Introducing Band of the Week, and the new music unearthed via the Introducing Uploader.
This month has been just that: new life, music springing to life, and a whiff of big open air summer festivals that I've needed to power me through. I've truly been warmed by the youth, vigour, enthusiasm, and boundless energy the acts have shown on and off the recordings. Have a listen yourselves to a selection of our favourite new bands this month.
Brothers
When I spoke to Joel and brother Ethan, they were excitedly celebrating Joel's 18th birthday at a Dinosaur Jr gig in Manchester. Ethan, the band's drummer, is just 14 years old, and third member Joe Conaghan joins them on bass and vocals. They came together due their love of 60s rock and roll, psychedelia, harmonies and melodies.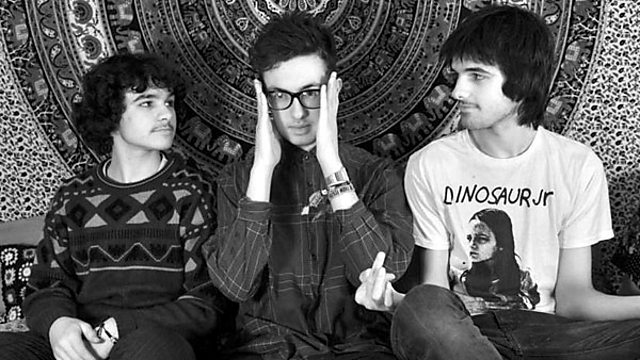 Brothers
Joel is the driving creative force, but they've certainly got a unique sound and a wonderfully raw and lo-fi attitude in their recordings that I loved immediately. This is what being a teenager and in a band sounds like - Brothers have recorded and bottled our jaded rock and roll dreams.
Climbing Trees
Five piece multi-vocal, multi-instrumental south Wales valleys band Climbing Trees are Matthew Frederick (piano, vocals, drums), Colenso Jones (guitar, bass, vocals), Justin Preece (guitar, harmonica, vocals), Martin Webb (guitar, bass, vocals) and Hywel Mills (drums, slide guitar, vocals).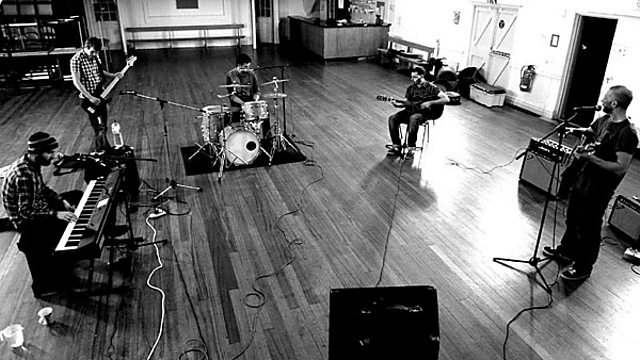 Climbing Trees
The combination of gospel infused vocals and wall of sound instrumentation has been the uplift of the month, the sound of your soul soaring. The band describe their sound as blending the blues of Ray Charles, the rock of The Small Faces, the folk of Nick Drake, and the camaraderie of The Band.
Their ambition is to play one of Wales' big folk festivals this summer, and you can really see them fitting in that scenario - I wish them well with their goal. They've recently finished recording their first full-length record and should be with us soon - an essential purchase for 2013.
Howl
Barry may have become a familiar sight on our TV screens but what about the music made by the young people of Barry? One duo certainly gathering a bit of attention to themselves are Howl, aka Grant Jones on guitar and Tom Rees on drums.
The name is inspired by an Allen Ginsberg poem but the name fits once you hear their songs. As a duo there are the obvious comparisons with bands like the Black Keys, but there's much more going on for Howl as musically they inject a Led Zeppelin swagger to proceedings.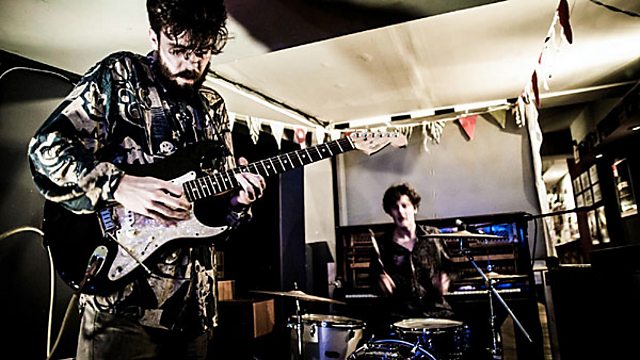 Howl
Howl have been gigging since 2011, and as they told me on air that the period of gigging everywhere last year gave them a good sense of community with the Cardiff music scene. They caught a bit of press attention too. They have been listed as the Miniature Music Press' and the South Wales Echo's Band to Watch for 2013.
They're currently promoting their five track EP Lonesome Road, recorded at Opex studio in Porthcawl. Good music, good times is their motto, and their energy is infectious.
Isabel Stead
The bubbliest person to join me on air was 19-year-old Isabel Stead, a self-confessed music fanatic. Her charming songs on the ukulele were what first drew my attention to her music on the Introducing Uploader - as they immediately stood out as different.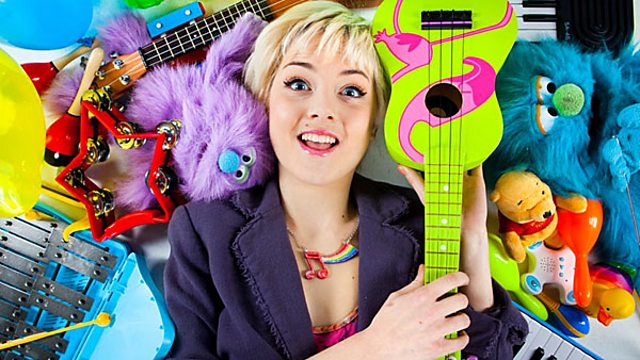 Isabel Stead
She's multi-talented, playing a number of instruments including piano, drums, uke, violin and guitar and also moonlights occasionally in the line-up of a number of other Newport band Toypop.
Isabel studies Creative Sound and Music at the University of Wales, Newport. So I'm sure we'll hear much more from her before her studies are through.