Comedy festivals bring a smile to north Wales
North Wales will get a double dose of comedy in the coming months as Llangollen and Llandudno will each play host to a festival of all things funny.
Fresh from its inaugural outing in 2010, the Llangollen Comedy Festival returns next month with some of the biggest names on the stand up circuit.
The festival will once again be based at the Llangollen Pavilion and RAFA club, and will run from Thursday 9 June to Sunday 12 June. Established comedians on the confirmed list so far include Ed Byrne, Craig Campbell, Isy Suttie, Alun Cochrane and Gary Delaney.
Some of the up and coming artists who will perform include Welsh comedian Kiri Pritchard-Mclean - who won the C69 New Comedian of The Year 2010, plus Dan Thomas and Hayley Ellis.
There's also something for the children, as the stars of CBBC's Little Howard's Big Questions will stop off at Llangollen as part of their UK tour.
Find out more on www.llancomedy.com.
Meanwhile, plans are afoot for a brand new comedy festival in Llandudno, which is aiming to raise funds for a local hospice with big-name headliners including Paul Merton and Phill Jupitus.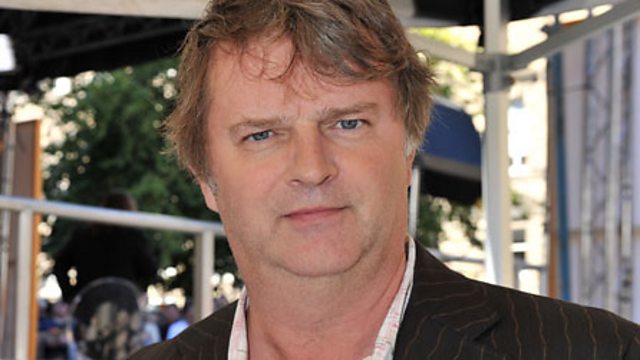 Paul Merton
The Giddy Goat festival will run over two nights in the seaside town at Venue Cymru, on 14 and 15 October. It is being organised by Steve Doherty, the income generation manager at St David's Hospice, who previously worked as a television and radio producer on BBC shows such as Have I Got News For You and Never Mind The Buzzcocks.
Mr Doherty told the Daily Post: "My wife and I moved to Llandudno with our two small children as we always wanted to live near the seaside. I just immediately thought Llandudno would make a perfect festival town, as it's self-contained, has an excellent theatre, and [is] just a nice place to be.
"A few years ago Llandudno was voted the happiest town in Wales and comedy festivals are good and happy things. I'd like to see the festival become part of the UK comedy circuit."
There's more info on the Venue Cymru website, and you can read the article in full about the festival on the Daily Post site.