Chris Corcoran named Wales' first Reading Hero
Comedian Chris Corcoran was yesterday named as Wales' first Reading Hero as part of the Welsh Assembly Government's National Literacy Plan.
His new role was announced by Education Minister Leighton Andrews at a School Effectiveness Framework conference at the University of Wales, Newport.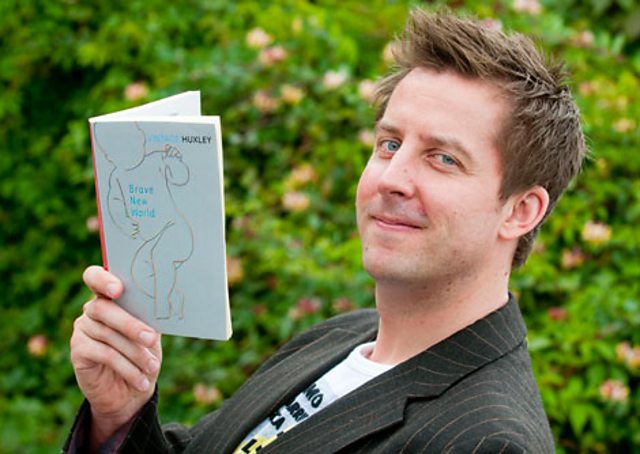 Chris Corcoran at the announcement (photo courtesy of Welsh Assembly Government)
The Welsh comedian is a regular contributor to Rhod Gilbert's show on BBC Radio Wales on Saturday mornings and has recently published his first book Random Thoughts, through Accent Press.
Corcoran, a qualified teacher, commented: "I once missed a breaktime coffee as a pupil excitedly described to me in great detail the plot of the longest Harry Potter - earlier he had arrived in the UK unable to speak English. There's very little as empowering as reading."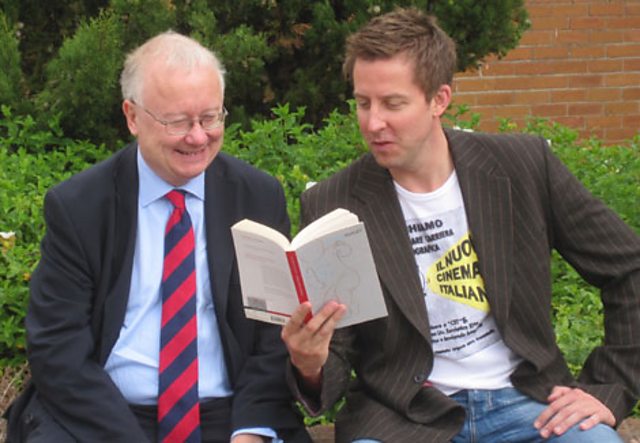 Chris Corcoran with Education Minister Leighton Andrews (photo courtesy of Welsh Assembly Government)
Education Minister Leighton Andrews said: "Fostering a passion for reading from an early age stands young people in good stead for the future.
"I'm grateful to Chris for agreeing to become our first Reading Hero. He speaks with passion about reading and education which makes him perfect for the role."
Feel free to comment! If you want to have your say, on this or any other BBC blog, you will need to sign in to your BBC iD account. If you don't have a BBC iD account, you can register here - it'll allow you to contribute to a range of BBC sites and services using a single login.
Need some assistance? Read about BBC iD, or get some help with registering.