The Anatomical Theatre tells the story of art - in an hour
The Anatomical Theatre take on the massive challenge of presenting the history of art in their new production this week - in just one hour.
The theatre company was set up last year by Dan Jenkins and Lucy Beddall. It is based at Swansea Metropolitan University, where both Dan and Lucy studied performing arts.
This new production, The Story of Art, follows on from their inaugural project The Play That Ate Your Face, and was inspired by a trip to an art gallery in the city.
Lucy explains: "After the success of The Play That Ate Your Face, we were keen to risk very different waters. Following a visit to Swansea's Glynn Vivian Art Gallery, we could think of nothing more challenging than the history of art.
"The Story of Art attempts to present the entire history of art in a single performance. It is a story of innovation, inspiration and struggle, but perhaps more important are the complex and dramatic stories of the artists themselves."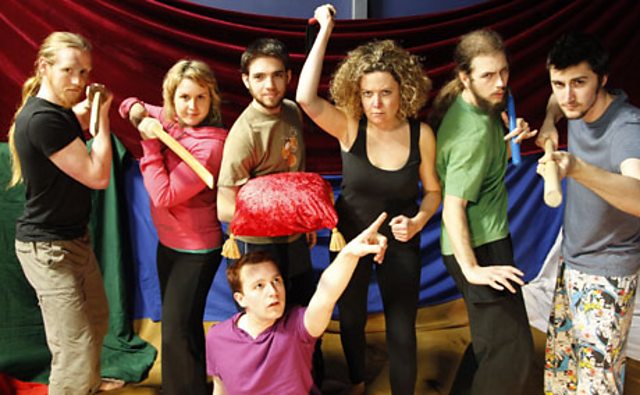 The cast of The Anatomical Theatre's The Story of Art
The Story of Art, whose cast and crew are made up of Swansea Met performing arts graduates and current students, runs at Swansea music venue The Garage tomorrow, Wednesday 6 April, and Thursday 7 April. For more information see www.theanatomicaltheatre.com.