Father and son duo, Jeff and Ashley Cohen - regular contributors to our Wales Nature Flickr group have just sent in some amazing, yet brutal shots of a stoat killing a rabbit up in Conwy, North Wales.
Looks away now if you're squeamish but remember this is what nature is all about - survival of the fittest!
This particular stoat family lives near the seashore at the Conwy RSPB Reserve and uses the beach as a short cut, so yes, that is seaweed you're seeing in some of the shots!
It appears as if Conwy is rapidly becoming one of the best places in Britain to see stoat in the wild and other members of our Flickr group have also sent in remarkable pics from the same location.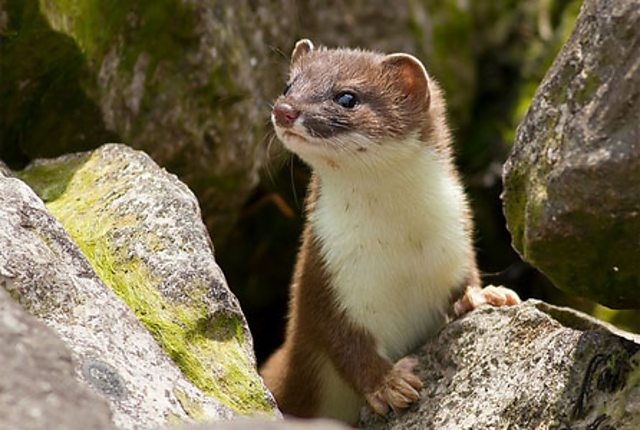 A curious stoat amongst the rocks.Image by Ashley Cohen.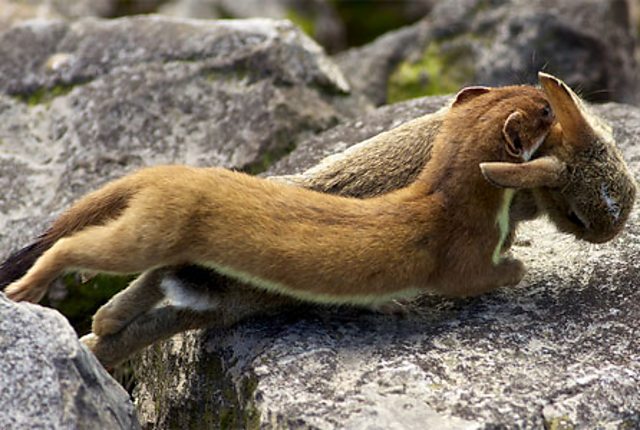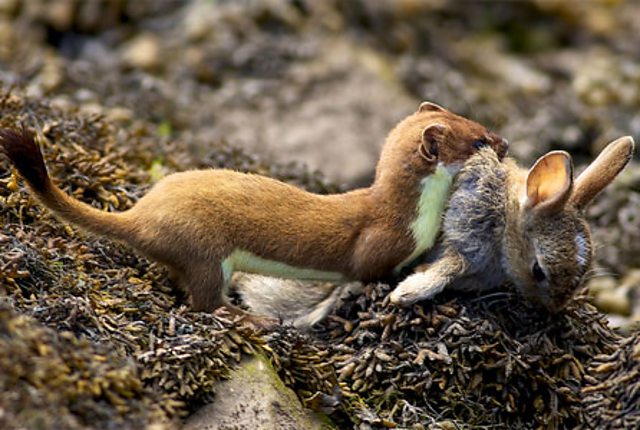 The stoat scarpers away with its prize. Image by Jeff Cohen.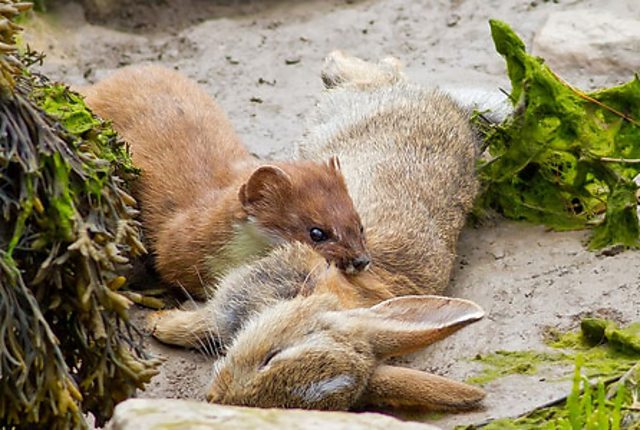 The stoat readjusting its grip on the dead rabbit. Image by Ashley Cohen.