Last night was the coldest night for most of Wales for just over a fortnight. Temperatures in Mid Wales, the north east and the along the border fell close to freezing with a slight frost.
But the weather is on the change again today - it's turning milder with south-westerly winds and tonight temperatures will stay well above freezing.
The next 24 hours will be breezy if not windy with strong winds in the west and north west, up to gale force on exposed coasts and hills with gusts around 50 mph or more and gales in the Irish Sea.
A little rain is likely in north west Wales tonight, mainly in Snowdonia and on Anglesey and then tomorrow night a cold front will cross Wales bringing a short spell of heavy rain.
Behind the front, it will turn colder on Friday making it feel chilly but nothing unusual for this time of year, while on Saturday it will turn milder and windy again. So the outlook is fairly topsy turvy!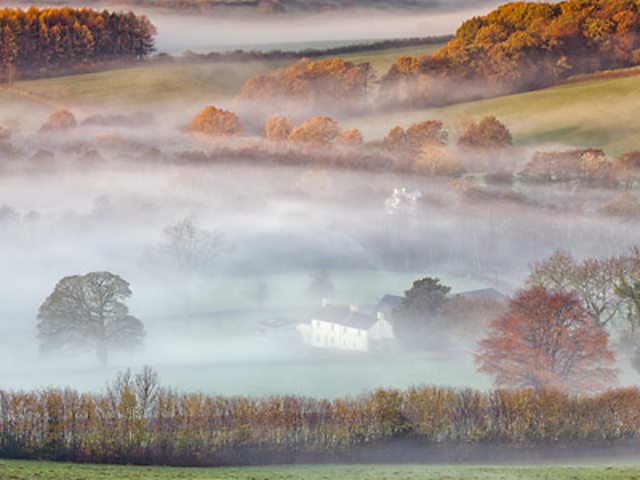 A misty morning in the Chepstow area. Image by Allen Lloyd in Caldicot.
I'm sure some of you will remember this time last year, when there was a severe cold snap during the last week of November with snow and record breaking low temperatures.
At Llysdinam near Newbridge on Wye in Powys, -18 Celsius was recorded on November 28.
There is no sign of a repeat performance this year. Next week temperatures will vary from mild to near normal.
As we head into December, though, there is a strong signal for it to turn colder for a time, with some sleet and snow on the hills and mountains, mainly in the north of Britain including Snowdonia.
So, there is no sign of any severe winter weather on the horizon just yet but the drop in temperature on Friday and next month will come as a shock, given that it's been such a mild autumn.
Derek