I'm looking up and I can see blue skies and a yellow orb...could it be the sun?!

At this rate we might even be in for a dry, clear evening but I'm sure Derek will have something to say about that!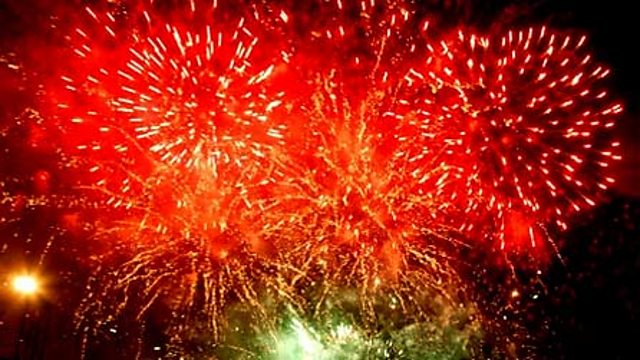 As far as the animals are concerned - bonfire night is not on their social calendar. For alot of people it's an issue too, especially those
suffering from hyperekplexia
.
Pet owners are advised to keep cats and dogs inside tonight and if you're planning on lighting a big bonfire, remember to make sure it's not near any trees or fences which might catch alight if the wind changes direction.
Also, do a quick check before lighting it, just to make sure there aren't any
hibernating animals like hedgehogs
underneath - as they love to snuggle up under piles of old wood on cold winter nights.
Download this handy guide from the RSPCA
if you're unsure of what do with your pets tonight.
Last year I went to a display at the Penarth athletics ground and was 'blown away' by the impressive display (excuse the pun).
It seemed to go forever...I kept walking away thinking it was over and then having to go back as they kept launching mortars!
When I was a kid I was happy with a 'catherine wheel' a couple of rockets "ooooh, aaahhh" and a sparkler to write my name with.
These days it seems to be the the norm to have a 30-40 minute pyrotechnic display costing the earth - Don't won't, I won't go into the environmental impact...
This year I'll be in the Porthcawl/ Bridgend area, so if anyone knows of any good displays - drop me a note in the comments area below.
Some
diplays in North West Wales
Firework photos from Mid Wales
Be safe and have a great night!
Gull