Tredegar House and the death of Gwyneth Morgan
Newspapers, in Britain and America, leapt on the story. Wicked oriental opium dealers, they claimed, had lured this beautiful heiress into the Limehouse drug dens where she had been used, abused and then discarded.
We'll never really know what happened to Gwyneth Morgan. Quite probably she overdosed and whoever was running the opium den simply dumped her comatose body in the Thames. Newport historians Will Cross and Monty Dart have spent years investigating the disappearance.
"One of the saddest things about Gwyneth's death," says Will, "was the turquoise amulet found on her body. It had been given to her by her brother Evan and was held together by a piece of wire from a ginger beer bottle - this on one of the richest women in Britain. It must have meant a lot to her."
Drugs were not illegal in Britain until outlawed by the Defence of the Realm Act in 1917. Almost immediately an underground drugs network was created and Gwyneth, who came from a strange and dysfunctional family - her mother believed she was a bird and her brother Evan was a friend of the black magician Alistair Crowley - was almost a natural victim to that drugs scene. She now lies buried in Bassaleg churchyard, all but forgotten by the world.
"Lord Tredegar used his influence to get an open verdict at the inquest," says Paul Busby, biographer of Gwyneth's brother Evan. "Anything to avoid a verdict of suicide - that was unthinkable. And then he had her buried, quietly and anonymously, in London. It was only when Evan succeeded to the title - and to Tredegar House - that her body was disinterred and moved back to Wales."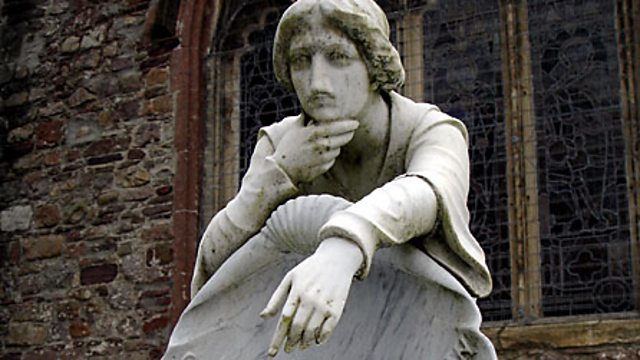 Gwyneth Morgan was one of Wales' first victims - certainly the most high profile victim - of the drug culture. There were soon to be many more. We will never know what demons forced Gwyneth into the arms of the opium dealers but next time you drive past Tredegar House remember the tragedy of the young heiress who had so much to live for and died so needlessly.
The full story of Gwyneth Morgan was told on The Past Master, first broadcast 21 February 2010.
If you want to add a comment to the Wales History blog (or any BBC blog) you will need to sign in to your BBC iD account. If you don't have an account, you can register here. Read about BBC iD.