Snowdonia 1890 - meet the families
The identities of two Welsh families picked to take part in BBC Cymru Wales's new series set in Snowdonia 1890 have been revealed.
The Jones family from Denbigh and the Braddock family from Abergavenny have been chosen to travel back in time to 1890.
The two families commit to living as closely as they can to the 1890 way of life - where the men have to tackle back-breaking work at the local quarry while the women run the house, and the families work the land and run a smallholding to put food on the table.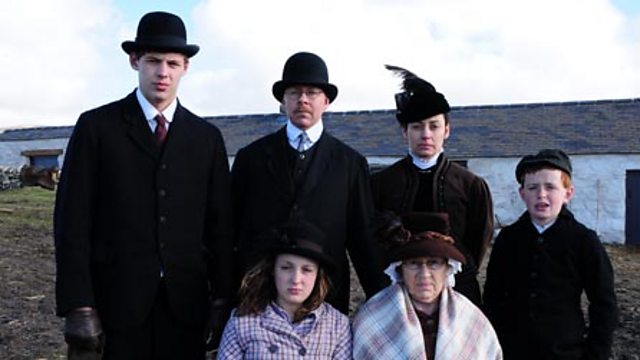 The Jones family from Denbigh
The Jones family have a huge range of ages, from Heulwen, 75, right down to her grandson Jac - who at nine is the youngest entrant to the farmhouse, along with the Braddocks' daughter Leah.
Jac's sister Ela, 11, joins him in thinking there will be "nothing to do" without a computer, while Ela faces other issues as a vegetarian in a time where meat from a family's own animals was the staple food.
Their big brother Ben, 18, and parents David, a partner in a law firm, and Catrin, a tribunals officer, make up the rest of the Jones family.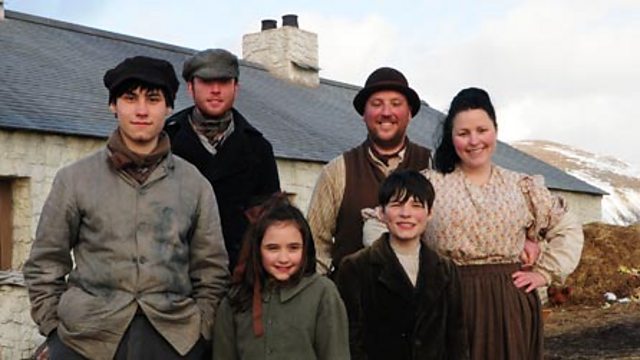 The Braddock family from Abergavenny
The Braddocks are couple Mark and Alisa, and children Jamie, 19, Jordan, 16, Tommy, 13 and Leah.
Before entering the farmhouses which will be their homes for almost four weeks, the families were realistic about the hardships they could face.
"I thought it would be good to be out in a house where you've got no mod cons... to really get back to basics and bond as a family," said Alisa.
And Mark, a medical technician, was realistic about the hardship of the days he was about to face:
"If we don't have enough slate or make enough tiles, we don't get paid; so of course then if you don't get paid, you haven't got money to buy food for the family, so there's a different kind of pressure. Back then they had that worry - if they didn't work, they didn't eat!"
The families will be helped along by a host of local north Wales individuals, such as the butcher, the preacher and the teacher, who appear as 1890 versions of themselves.
Filmed mainly in Rhosgadfan on the slopes of Snowdonia, as well as other locations around the area, the landmark series starts on BBC One Wales on Monday 18 October, 7.30pm on BBC One Wales, and continues every Monday, Wednesday and Friday evening for three weeks.
Feel free to comment! If you want to have your say, on this or any other BBC blog, you will need to sign in to your BBC iD account. If you don't have a BBC iD account, you can register here - it'll allow you to contribute to a range of BBC sites and services using a single login.
Need some assistance? Read about BBC iD, or get some help with registering.