What a glorious weekend: lots of super Spring sunshine with afternoon temperatures more like June than March!
Great weather for everyone taking part in Sport Relief including me and my colleague Sue Charles
Porthmadog in Gwynedd was the warmest place in the UK on Saturday with temperatures soaring to 22.2 Celsius, 72 Fahrenheit. That's about 12 degrees above the seasonal average and warmer than Malaga in Spain!
The reason it was so warm in Porthmadog was due to the wind direction, blowing from the east, with the air flowing down the side of the mountains. As the air sinks it warms causing the temperature to rise. This is known as a Foehn wind.
The last time it was this warm in March in Wales was in 2005. Mind you, the nights have been chilly, if not cold. In Bala the temperature at 7am this morning was -1C (30F). So we may be into British Summer Time but we haven't seen the last of Jack Frost.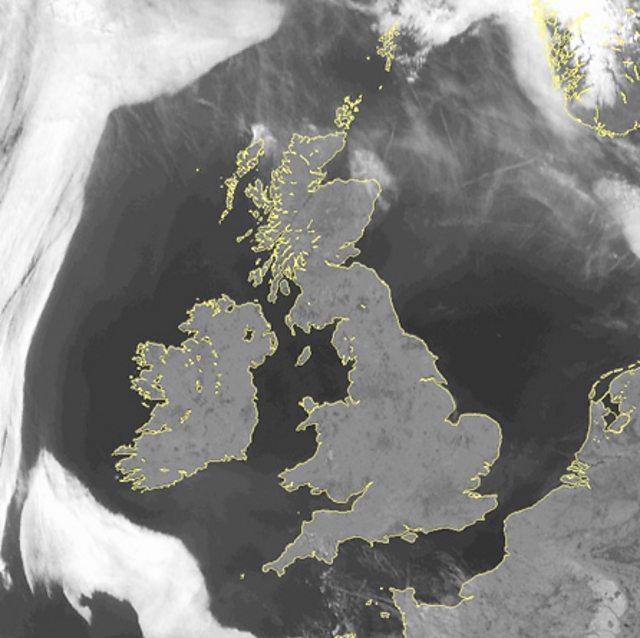 Satellite image of the UK
The satellite picture shows much of the UK and Ireland is basking in sunshine today. There is hardly a cloud in the sky and it's not often you can say that!
The fine and settled weather will continue for the rest of this week but by the weekend it will turn cooler and cloudier. The wind will turn more into the north with colder air trickling down from the Arctic. Temperatures will drop close to normal and some frost is likely.
For those of you desperate for rain, it looks like April will start dry but there are signs that the heavens may open before Easter as the weather pattern begins to change and it turns more unsettled.
In the meantime, enjoy the sunshine if you can and don't forget the suncream!